Temporary Office In Kosovo
Product: Container Office Buildings
Manufactured by: K-home
Purpose of Use: Temporary site office
Quantity: 4 Units
Capacity:20 People
Time: 2021
Location: Kosovo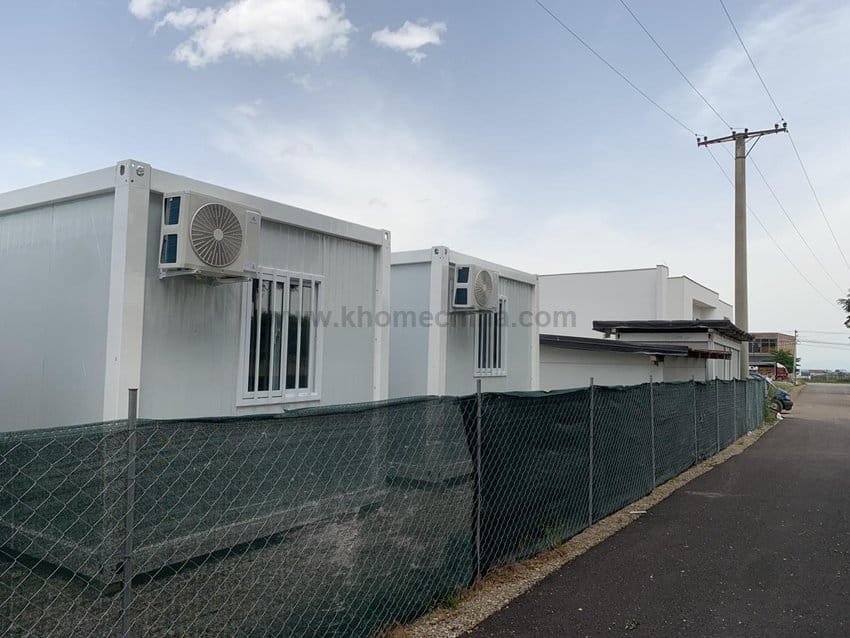 Photo Gallery >>
The temporary office is chosen by our client in Kosovo, their request as below: Easy to transportable because they need to change their site frequently, sometimes in few months, sometimes a few years, depending on the situation of their project.
Besides this, they need fast assemble, durable, long life span, and most of the people who work in those offices are management office staff, so also should take care of the comfortable.
Our prefab container office is the best choice for them because, at each corner joint, we have a pre-hole on it, for the line could band on it easily, so the client could use a crane to lift the house totally to the next location. It has easy-to-move and installs features, you can take it to another project location easily after you complete this project.
They need all independent offices, so choose our standard size 5950*3000*2800mm (LWH). Totally 18 square meters for a one-person office. With a private toilet room inside.
The rest area in this portable modular office building is big enough to put an office desk, chairs, file cabinet, and air conditioning inside.
If someday, the client wants to connect 4 units together, needs an open office space or larger for many people could work together. Don't worry. you only need to combine different units together to make a bigger space.
Products Show
Project Show
Recent Blogs