cabin container
cabin container / porta cabin / prefab cabins / portable cabins / office cabin / container cabin / pre built cabins / modular cabin / premade cabins
cabin container in Malaysia
Cabin containers are becoming increasingly popular in Malaysia as an alternative to traditional housing or office structures. They offer many benefits such as affordability, mobility, durability, and customizable designs.
K-HOME specializes in the fabrication of cabin containers. Some offer ready-made designs while others provide custom-made solutions to match individual needs and preferences. These containers are commonly used as homes, offices, restaurants, cafes, shops, or temporary housing for workers at construction sites.
Many cabin container projects have been completed in Malaysia in recent years. With the continuous improvement of environmental awareness and increased demand for affordable homes, container houses are gradually welcomed in the Malaysian market. In some cities, the government has begun promoting container houses as temporary housing to solve the problem of housing shortage in the population densely.
cabin container house Design
Imagine being able to visualize the design of your cabin container house before installation through CAD drawings and 3D renderings – it's an exciting prospect! And now, with K-Home's personalized design service, you can guarantee that your unique needs and preferences will be met. Our team of professional designers offers a wide range of customized options to ensure that your tiny home is perfect for you. Don't wait any longer, contact K-Home today for an exclusive cabin container house design that's sure to exceed your expectations!
How to install a cabin container house step by step?
We offer various cabin container homes tailored to meet diverse customer demands. Our most popular options include detachable cabin container houses and flat-pack cabin container houses. The detachable version is wider, measuring 3 meters, compared to the flat-pack container house. As all detachable container components can be disassembled, multiple sets can be configured into shipping containers to reduce transportation expenses, making it ideal for customers looking to minimize shipping costs. If you're looking to save time, the flat-pack container houses, which come in a narrower 2.4-meter width, maybe a more suitable option. The convenience of pre-installed roofs and bottoms in the factory provides onsite assembly, allowing for time and cost savings during the installation process. Both types of cabin container houses provide a comfortable lifestyle for residents. We ensure to provide the most cost-effective and efficient solution tailored to your individual needs and budget.
Cabin Container Installation In Malaysia
At K-Home, we take pride in providing our customers with comprehensive after-sales service. You don't have to worry about installation, even if it's your first cooperation with us. We offer highly detailed cabin container installation guidance files, including CAD layout diagrams, installation videos, and other important details. With our easy-to-follow instructions, anyone can easily complete the installation of their cabin house.
Moreover, we have reliable installation teams and partners located in Malaysia. If you want to work with our experienced team on building a cabin container in Malaysia, please don't hesitate to contact us and we will provide you with their contact information. The installation video on the right showcases a project completed by our partners in 2023, which demonstrates the high level of expertise and attention to detail that our team can offer.
What are the Applications of cabin container houses?
Prefabricated cabin container house projects show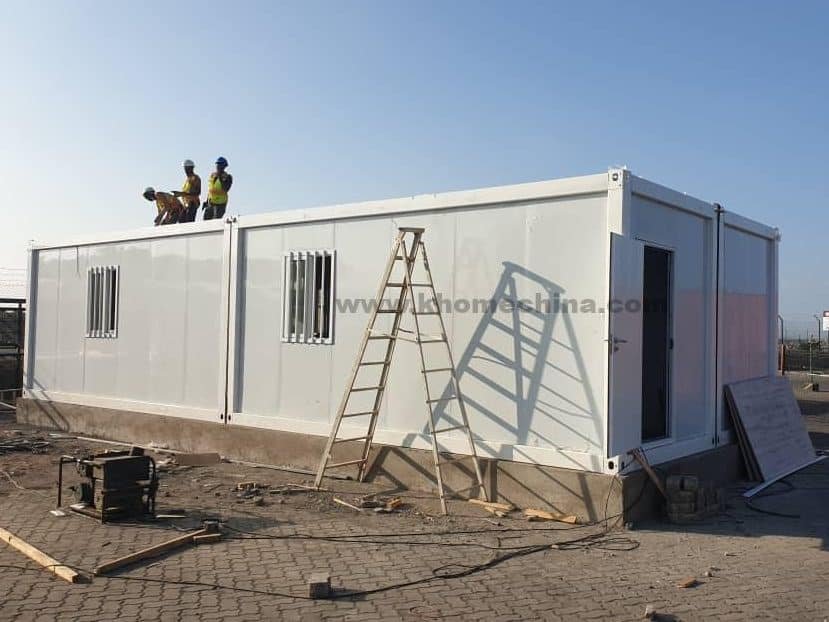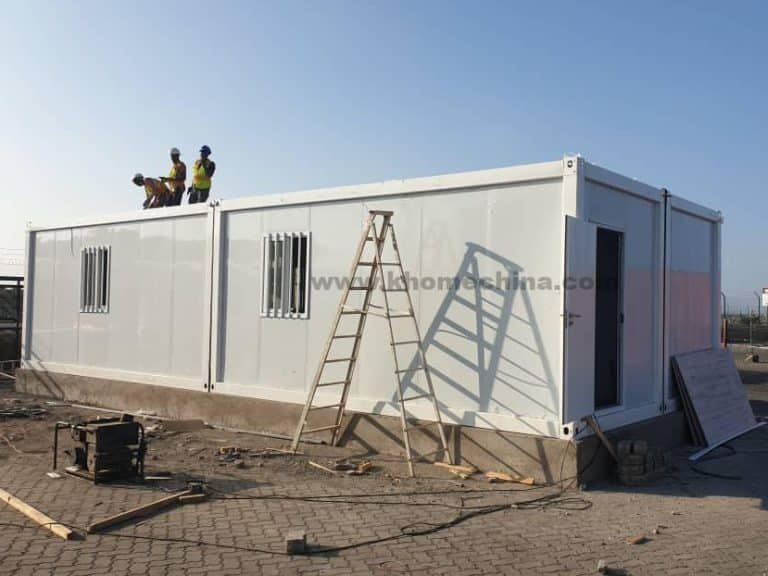 cabin container house in Djibouti
Learn more >>