Detachable Container House
K-HOME is your one-stop shop for customizing prefabricated container houses.
What is the Detachable container house?
A prefabricated detachable container house is a type of housing structure that is made by pre-fabricating the building components off-site in a factory and then transporting them to the building site where they are assembled into a complete house.
Prefabricated detachable container houses are becoming increasingly popular because they are cost-effective, eco-friendly, and easy to customize. These houses are designed to be modular and detachable, which means they can be easily detached and transported to a new location. They are usually made from steel and can withstand extreme weather and transport conditions, making them ideal for use in housing construction.
The detachable container house units can be bolted together to create larger living spaces, and doors and windows are installed to ensure adequate lighting and ventilation. The house is designed to be detachable, which means it can be taken apart and transported to a new location if the need arises. The containers are usually stacked on top of each other, and the doors and windows are aligned, creating a modern and stylish design. The individual modules of the house are then bolted together, ensuring structural stability and durability.
One of the main advantages of prefabricated detachable container houses is their affordability. Building a traditional home from the ground up can be an expensive process, but prefab homes are relatively more affordable. Because the building process is streamlined and less labor-intensive, this reduces construction costs significantly.
These houses are also very versatile and can be designed to meet the specific needs of the homeowner. They come in various sizes, shapes, and designs, and can be customized to include all the necessary features and amenities. From basic single-room structures to multi-room homes, prefabricated detachable container houses can be designed to fit the budget and style of the owner.
detachable Container House structure
What affects the detachable container house price?
Different Parts Of Steel Frame
Detachable Container House Basic

Detachable Container House Standard

Detachable Container House Premium
Different Sandwich Wall Panel
EPS sandwich and rock wool sandwich options can meet most using environments. If you have special requirements, PU sealed rock wool panel or PU panel can be recommended for your upgrade options.
how to pack and transport the detachable container house?
How to install a detachable container house step by step?
detachable container house Design
detachable container house with terrace

detachable container house with slope roof

detachable container house with glass wall corridor container
What are the Applications of detachable container houses?
Prefabricated detachable container house projects show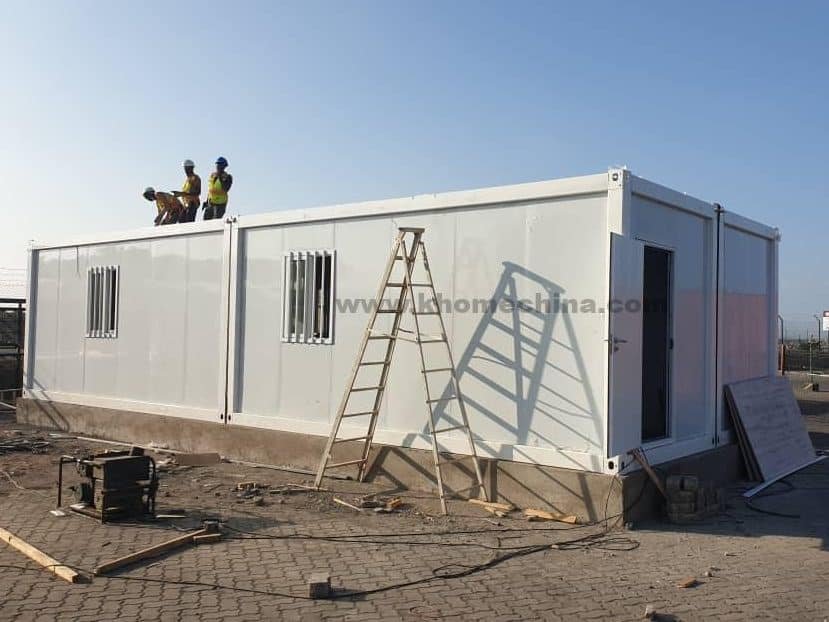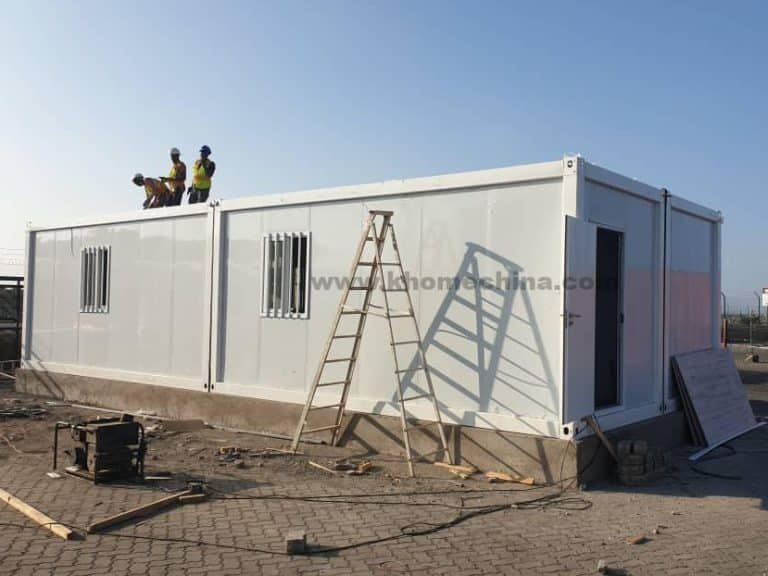 detachable container house in Djibouti
Learn more >>