Pre Engineered Building | Steel Structure Buildings
The Pre Engineered Building is all composed of a cold-formed thin-walled steel component system, and the steel frame is made of super anti-corrosion high-strength cold-rolled galvanized sheet, which effectively avoids the influence of steel plate corrosion during construction and use, and increases the service life of light steel components.
Steel structure buildings can withstand harsh weather and require just simple maintenance, its service life up to 50 years. The PEB steel structure building has high strength, good overall rigidity, and strong deformability. The weight of the building is only one-fifth of the brick-concrete structure, and it can withstand a hurricane of 70 meters per second so that life and property can be effectively protected. Safety and reliability, good seismic and wind resistance, strong load capacity, and earthquake resistance can reach level 8. The steel structure PEB building is light in weight, which could reduce the basic cost. And has a fast construction speed, it can be completed and put into operation as soon as possible. The overall economic benefits are much better than that of the concrete structure building.
The steel structure PEB building of the house can be 100% recycled, and most of the other supporting materials can also be recycled, which is in line with current environmental protection awareness. All materials are green building materials that meet the requirements of the ecological environment and are beneficial to health. The steel structure building has simple and smooth lines with a modern feel. The wall panels are available in a variety of colors, and the walls can also be made of different materials, so they are more flexible.
Product Details
Steel Building Kits Options
The steel structure has many accessory options to consider, including heat insulation, shutters and ventilation fans, windows, doors, etc. In order to optimize the prefabricated construction system design, all options should be carefully considered.
Other Building Kit Options
According to the durability and cost budget of the construction project, there are many types of structural kits to choose from.
1. Choose a lighter steel frame. The light steel structure uses C-shaped channel steel instead of an I-shaped beam, which is suitable for areas with low wind and snow loads.
2. If it is a more solid industrial-grade building, I-steel construction is the most correct choice.
3. Choose suitable enclosure wall materials to shorten construction time and reduce costs.
Under the condition of ensuring safety, reducing the amount of steel used per ton can reduce your costs. Of course, this requires our professional team to plan the architectural design and calculate the quotation for you.
Our Services Include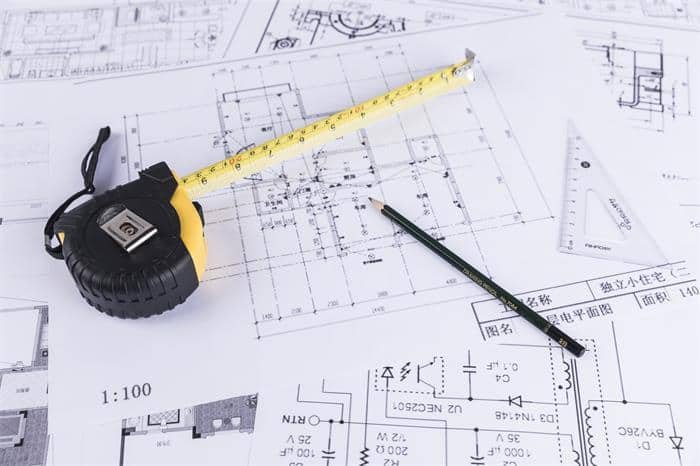 Custom Design Solutions
Regardless of the size, color, or style of the building, you can rely on Khome's custom engineered solutions to meet your needs.
Architectural Quotation
There are several factors that will affect the alternative cost of steel construction, please contact our professional team.
Installation Guidance
Don't know how to construction? Don't worry, we have professional engineers to guide you in installation. And from planning, design to construction, every step has detailed drawings design, Khome is committed to providing a one-stop service.
Who We Are?
K-home is committed to providing a one-stop delivery service for you. From domestic projects to global developments, we have extensive construction experience in design, engineering, fabrication, and project management.
Design Requirement
If you need a drawing design, please provide us the following basic parameters.
| | | |
| --- | --- | --- |
| 1 | Location (Where Will Be Built?) | _____Country, Area |
| 2 | Size: Length*Width*Height | _____mm*_____mm*_____mm |
| 3 | Wind Load (Max. Wind Speed) | _____kn/m2, _____km/h, _____m/s |
| 4 | Snow Load (Max. Snow Height) | _____kn/m2, _____mm |
| 5 | Anti-Earthquake | _____level |
| 6 | Brickwall Needed Or Not | If yes, 1.2m high or 1.5m high |
| 7 | Thermal Insulation | If yes, EPS, fiberglass wool, Rockwool, PU sandwich panels will be suggested. If not, the metal steel sheets will be ok. The cost of the latter will be much lower than that of the former |
| 8 | Door Quantity & Size | _____units, _____(width)mm*_____(height)mm |
| 9 | Window Quantity & Size | _____units, _____(width)mm*_____(height)mm |
| 10 | Crane Needed Or Not | If yes, _____units, max. lifting weight____tons; max. lifting height _____m |
Main Steel Frame
Column
Q235, Q345 Welded H Section Steel
Beam
Q235, Q345 Welded H Section Steel
Secondary Frame
Purlin
Q235 C and Z purlin
Knee brace
Q235 Angle Steel
Tie Rod
Q235 Circular Steel Pipe
Brace
Q235 Round Bar
Vertical and Horizontal Support
Q235 Angle Steel, Round Bar, or Steel Pipe
Maintenance system
Roof Panel
EPS Sandwich Panel / Glass Fiber Sandwich Panel /
Rock Wool Sandwich Panel / Pu Sandwich Panel /Steel Sheet
Wall Panel
Sandwich Panel / Corrugated Steel Sheet
Accessories
Window
Aluminum Alloy Window / PVC Window / Sandwich Panel Window
Door
Sliding Sandwich Panel Door / Rolling Metal Door / Personal Door
Rainspout
PVC
Live load on Roof
In 120kg/Sqm (Color steel panel surrounded)
Wind Resistance Grade
12 Grades
Earthquake-resistance
8 Grades
Structure Usage
Up to 50 years
Temperature
Suitable temperature.-50°C~+50°C
Certification
ISO9001:2008, ISO14001:2004
Finishing Options
A vast array of colors and textures is available
Paint Options
Alkyd painting, two primary painting, two finish painting
(gray paint, red paint, white paint, epoxy zinc, etc.) Or Galvanized.
Pre Engineered Buildings Manufacturers and Suppliers
K-home is a professional manufacturer of Pre Engineered buildings in China. We have the qualifications of steel structure construction professional contracting grade two, building engineering general contracting grade two, building decoration project professional contracting grade two, and steel structure design, installation, and construction qualifications.
Our factory is located in Xinxiang, Henan, with a superior location and convenient transportation. We have the advanced production equipment, strong strength, reliable reputation, product quality control, guaranteed steel structure engineering quality, reasonable price, and can produce and process products of various specifications for customers for a long time, including welding and processing various large heavy steel, H Section light steel, box beams, box columns, steel structure workshops, and other businesses, and provide free product consultation and design services.
Why Choose PEB Steel Buildings?
Frequently Asked Questions
Related Projects
Related Articles