Industrial Metal Buildings
Industrial steel buildings refer to a structural form that can withstand and transfer loads formed by connecting steel plates and hot-rolled, cold-formed or welded profiles through connectors. The steel structure system has the comprehensive advantages of lightweight, factory manufacturing, fast installation, short construction period, good seismic performance, fast investment recovery, and less environmental pollution. Compared with reinforced concrete structures, it has the advantages of "high, large and light". Unique advantages of development in three aspects. On a global scale, especially in developed countries and regions, steel structures have been reasonably and widely used in the field of construction engineering. Steel structure building has become the mainstream of the development of international modern urban architecture, especially with the improvement of structural analysis and steel structure technology, this trend has become more obvious.
Industrial Steel Buildings Supplier
K-HOME is a world-class manufacturer of quality homes including PEB Engineering Building. The specialization of the company relies on long-lasting steel frame houses that have become insanely demanding. The steel frame houses can be designed with or without modular applications to boost their performance on certain grounds. The company brings in well-experienced experts who are potent with steel structures and can easily build a reliable Steel Structure House from a direct sketch.
Product Details
Main Steel Grade:
Q355 Q345 Q235 Q355B Q345B Q235B
Beam & Column:
Welded or Hot rolled H-section
Purlin:
Hot Dipped Galvanized C Z Purlin
Bolt Accessories:
Foundation bolt & High -Strength Bolts & General Bolt
Wall & Roof:
EPS /Glass Wool/Rock Wool /PU Sandwich Panel Or Corrugated Steel Sheet
Door:
Sliding Sandwich Panel Door / Rolling Metal Door
Window
Aluminiumn Alloy Window / PVC Window
Surface
Hot dip galvanized or painted
Other
Semi-transparent Skylight belts,Ventilators,Downpipe and Gutter ,Crane 5MT, 10MT, 15MT
Drawings & Quotation:
1) Customized design is welcomed.
2) In order to give you an exactly quotation and drawings, please let us know the building length, width, eave height and local weather. We will quote for you promptly.
Industrial facilities and buildings
Warehouses and Silos
Multi-story buildings and structures
Sports facilities and venues
Hangars and Airport buildings
Cold storage units
Malls, Shopping Centers, and Houses
Bus Stations and Terminals
Livestock and Farming facilities
Architectural designing
Whether you need a low-tech warehouse or a complex architectural structure, OPAL can provide you with the precise building system that suits your needs.
Industrial Steel Buildings Features
The steel structure is light in weight, high in strength, and large in span.
The construction period of steel structures is short, which reduces investment costs accordingly.
The steel structure has high fire resistance and strong corrosion resistance.
The steel structure building is easy to move, recycles without pollution, and has good environmental protection.
Steel structure construction has low investment and is economical.
Steel structure buildings are widely used in factories, warehouses, restaurants, gymnasiums, large markets, leisure and vacation places, etc.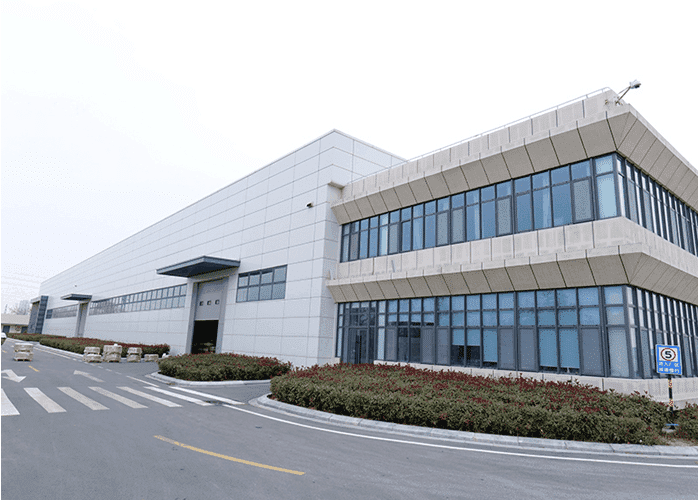 Advantages of Industrial Steel Buildings
Durable. It has a high strength-to-weight ratio, which means it has a high strength per unit mass. So no matter how large the overall structure is, the steel sections will be small and light, unlike other building materials.
It can be easily manufactured and produced in large quantities. The entire metal building is pre-drilled, pre-punched, pre-engineered and pre-fabricated to reduce your costs and time, and then assembled on site. Construction is much faster than building with other materials, which saves time and increases the efficiency of the entire construction process.
Very flexible. When it comes to extensions and alterations, you can mould them into any shape without changing their properties. Provides us with the most economical way of purchasing industrial steel buildings, saving time and money.
The cost is relatively cheap compared to other building materials. And they are lighter in weight, easier to maintain and there is less risk of fire.
Long service life. Structural steel structures can withstand external stresses such as earthquakes, thunderstorms and cyclones. If properly maintained, a well-built steel structure can last up to 50 years!
The Points Should be Paid Attention to When Installing
If there is a gutter, the tie rod can not be designed to the position close to the top of the column, otherwise it may cause the downspout to be unable to be installed.
The arrangement of the bolt position of the flower basket on the horizontal support should be reasonable, not too deviated from the main beam, and convenient installation should be considered. In addition, the layout position of the corner brace should also be considered.
Don't one-sidedly consider factors such as "tensioned side and compressed side" on the brace holes of the purlin, and punch holes with unequal upper and lower margins, because it is easy to install reversely when installing, and the result is not good.
The location of the high-strength bolts should be reasonable, and the construction space of the torque-breaker and torque wrench should be considered. Do not install, because the space is too small, the torque-breaker and the torque wrench can not be in place, etc., resulting in the high-strength bolt torx head cannot be broken Or high-strength bolts cannot be tightened.
If possible, the high-strength bolt connection plate shall adopt a symmetrical bolt arrangement method as far as possible.
If the light steel structure has a brick wall to be maintained, it must be connected to the construction unit and the civil construction unit in advance.
The connection between the wind-resistant column and the steel beam should be connected with spring plates as much as possible, because the beam of the middle span is relatively large after installation. If the beam of the gable wall is connected with the wind-resistant column with bolts, the roof will be uneven.
The layout drawing of roof purlin and the detailed drawing of steel beam should be checked carefully.
The gusset plate has no stiffeners, and some designers did not design it, resulting in deformation of the gusset plate during subsequent welding.
When the beam and column were used as the tie rod connecting plate, the hole was not properly extended. In some places, the connecting plate on the tie rod was too long, resulting in too small space, and the tie rod was too long to fit.
Try to use countersunk screws when installing purlins with strip windows.
The upper strip window of the doorway is too close to the upper frame of the doorway, and there is no place for the awning.
The brace between the upper and lower adjacent purlins of the window frame is not properly arranged, and the end of the brace conflicts with the window frame.
Anti-condensation paint should be painted under the gutter, or polyurethane insulation layer should be sprayed, or other insulation treatments can be used.
Different Types of Steel Structure Building
Steel structures can be used to create almost any shape or form, not only for industry but also for many applications. The steel structure is very durable, the maintenance cost is low, the price is reasonable, and the construction speed is fast.
Agricultural Storage Steel Construction
Steel construction is the most reliable solution for agricultural construction. Whether it is hay, equipment, livestock, or vehicle storage, steel structures provide maximum protection from all hazards. Our steel structure has a clear span frame, allowing maximum column-free internal space. Steel structure building is the correct solution for modern agricultural operations. If your farm needs a storage room to ensure that your farm tools, equipment, and machinery are safe and reliable, you may need to consider steel-structured farm buildings. It is the perfect solution to meet your farm storage needs. Wooden farmhouses may start to rot soon, while steel farmhouses are strong, durable, insect-resistant, affordable, and can serve you for a long time. The steel structure has excellent strength and reliability, making it an ideal choice for farmers and agricultural workers. In this industry, being able to obtain a good return on investment is the key. Steel structure buildings provide an excellent return on investment with their durability, service life, and minimal maintenance and repairs.
More and more customers use steel structures as their first choice for farms and warehouses for storing livestock forage. Steel structure storage building is an economical and safe investment. Unlike other building materials, steel construction can ensure long-term durability.
Aircraft Hangar Steel Construction
Today's aircraft hangars are all steel structures, precisely because of the many advantages of steel structure aircraft hangars. Although the construction cost of the steel structure hangar is high, it is relatively expensive. After careful consideration, steel aircraft hangar construction is a very good choice. With aircraft hangars spread over a wide area, steel structures offer a cost-effective and sustainable solution for the construction of aircraft hangars. Steel structures provide excellent protection for aircraft and are the best way to get a quick return on investment.
The steel structure aircraft hangar has a short assembly cycle.
After completing all the detailed designs of the entire structure, once the foundation is ready, it can be completed in a short time. This is because all fastener holes are pre-perforated or pre-drilled.

The steel structure hangar can save insurance costs.
Insurance companies usually pay lower insurance premiums for steel structures than other materials.

Resistance to strong wind and snow.
The steel structure roof is generally designed for wind loads up to 270km/h, and the entire structure is resistant to bending. The steel structure hangar building can also resist heavy snow, because the steel structure is designed to resist the snow load according to the local climate. These features are essential to the safety of the hangar.

Anti-corrosion, anti-rust, anti-insect.
The steel normally used in aircraft hangars is plated with aluminum or other protective metals to prevent corrosion. Iron is an inorganic material and will not mold. Insects or animals will not damage the steel.

Excellent seismic performance.
Especially in earthquake-stricken areas, aircraft hangars must be constructed with steel structures. In addition, the airport is a public Class A building and needs to resume operations immediately after the disaster. The steel structure is more seismic and safer.

The space span is vast.
There is no space to interrupt the middle column, which is very suitable for parking the hangar.

Low maintenance costs.
You just need to check every year for loose or missing fasteners or add sealant around new fasteners and openings.

The appearance color can be changed freely.
For different purposes, you can choose different appearance colors, and even blend into the surrounding background. It also gave the designer more inspiration.
Garage or Workshop Steel Construction
Steel structure garages have become very popular, including in urban and rural areas. Steel structure buildings provide urgently needed safe storage solutions for vehicles and other items.
Common garage doors are mainly classified into flap garage doors and roller shutter garage doors.
The prefabricated steel garage building is self-supporting, and the transformation is easy with steel. You don't need to worry about disturbing the indoor load-bearing wall. You can refurbish as you wish.
The construction and operation of prefab steel garage buildings are very economical.
The low-cost steel garage kit per square foot will surprise you. In addition, prefabrication reduced construction time by 33%.
The fire-resistant properties of steel can get a considerable discount on insurance premiums. Well-insulated steel garage buildings can reduce utility bills. The steel structure requires almost no maintenance. This is another way to save money.
No other building system can protect your vehicles and valuables better than steel structures. High-quality steel garage construction can withstand damage caused by earthquakes, fire, snow, leaks, lightning, mold, rot, and time.
The service life of steel structure buildings will be decades longer than other construction methods. In addition, the steel structure garage kit can better maintain its beauty and value.
Garages and other free-standing buildings can maximize the value of the property when they complement the appearance of the house.
Commercial Steel Construction
The sturdy, reliable nature of steel buildings makes them ideal for expanding an existing business or setting up a new one. You can add accessories such as shipping and receiving doors, ventilation, skylights, and insulation, which in effect creates the ideal interior for your business.
By its very nature, steel is one of the strongest building materials available. This means that steel structures will provide unparalleled durability and reliability, while also withstanding harsh weather conditions such as high temperatures, high winds, snow, and heavy rain. Each of our commercial buildings is created and designed by our team of engineers to meet the snow and seismic loads of your area, ensuring it will stand up to the time and elements for decades to come. It also has low maintenance requirements, which means less time spent maintaining the structure and carrying out repairs.
Our commercial steel buildings serve a wide range of industries and businesses at all stages of the procurement process, including manufacturing facilities, distribution centers, transport stations, utility stations, and more. They are also an excellent choice for buildings such as retail shops, shopping centers, and offices.
Residential Steel Construction
Steel frames for residential buildings have established themselves and are increasingly becoming the preferred solution, including other low-rise buildings such as hospitals and schools. Many clients consider the use of steel structures as an option for residential construction, more for the cost as well as durability. For example, in harsher environments, where there is a need for good resistance to wind, earthquakes, and rainstorms, steel structures are well suited to meet this need.
Related Product
Related Articles
Frequently Asked Questions