If you are looking for a cheap but sustainable solution for your engineering project, container house plans will be your best choice. Detachable modular container houses are generally more affordable and faster than using other construction materials, especially when planning camps, worker housing, and site offices. Container house plans allow you to be creative and easily achieve many ideal functions.https://khomechina.com/prefabricated-flat-pack-container-house
K-Home has 15 years of experience in container house design and manufacturing. We have the most professional design team and service team. If you don't know how to design and build a container house, please be patient and read the following 6 steps, I believe you will find inspiration from them.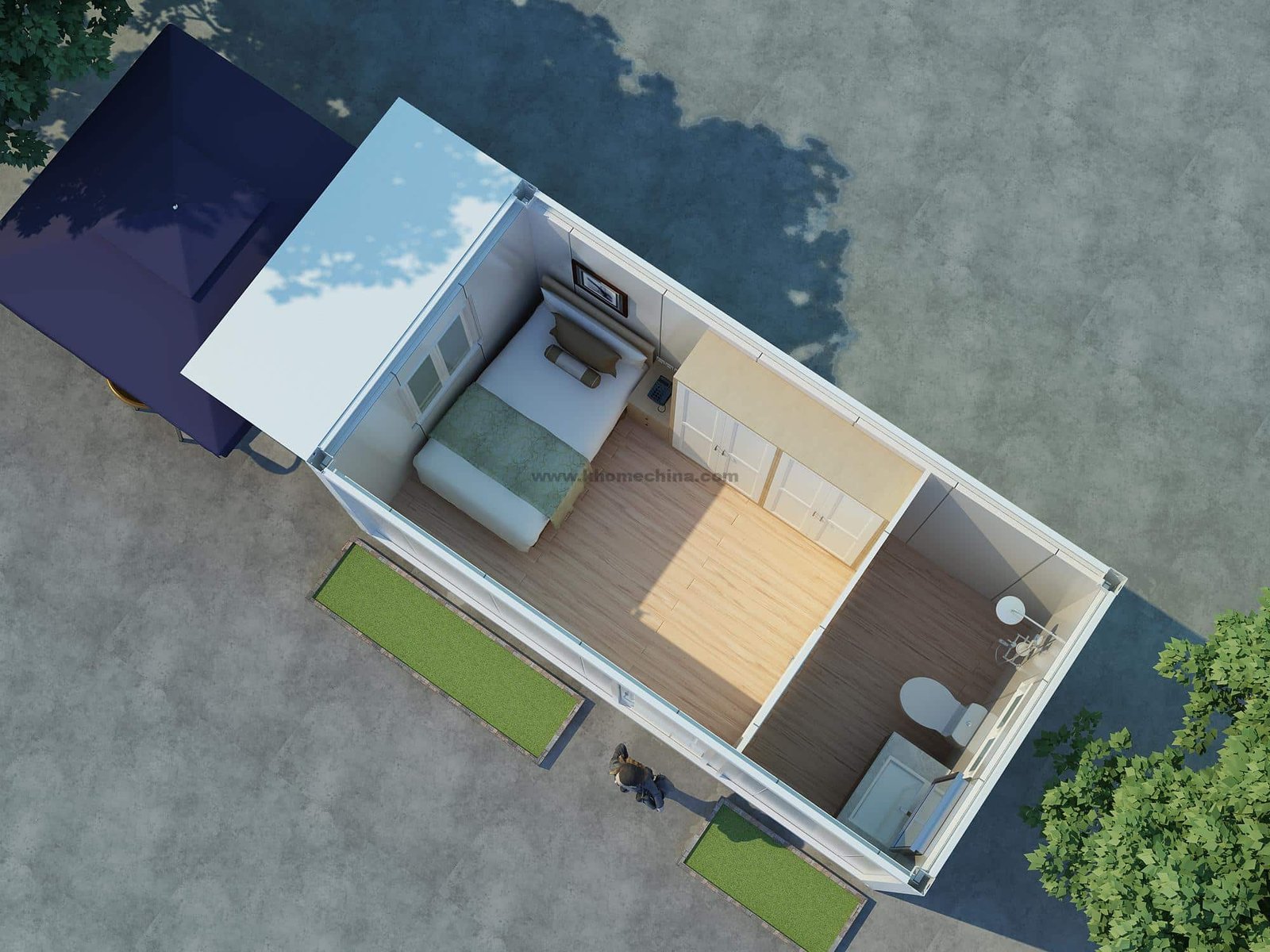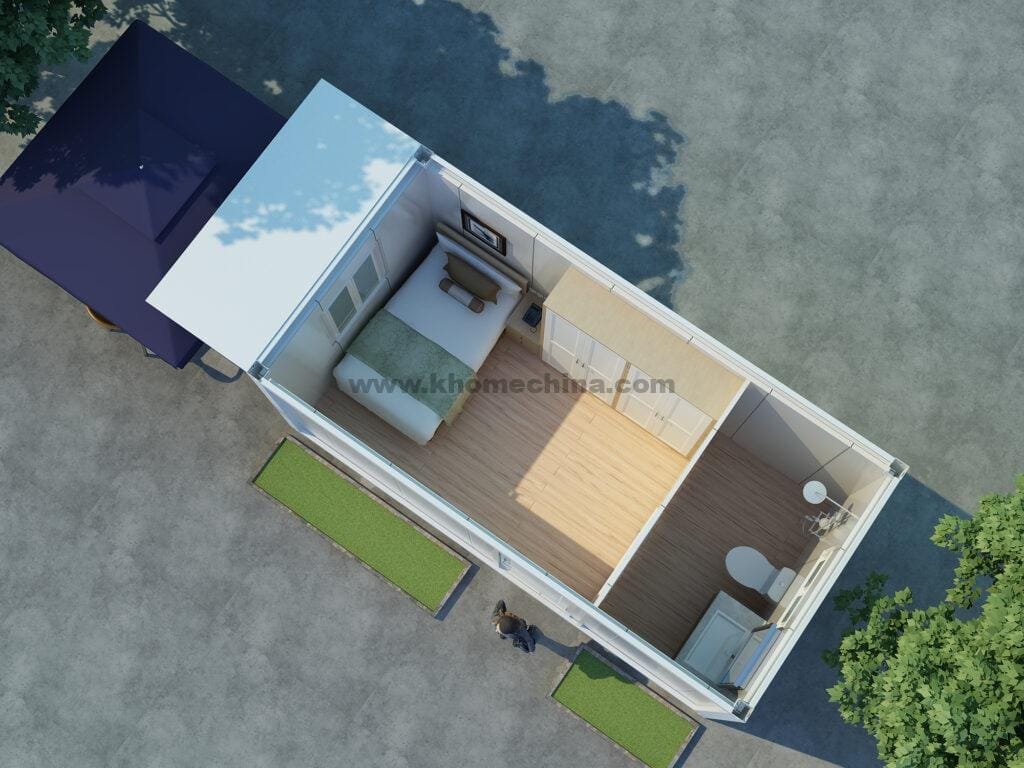 Container House Design
I. Set Your Budget
Before the container house plan starts, the first thing you need to do is to set a reasonable budget. Because the modular container house is mainly made of steel structures, sandwich panels, and a simple electric system. So compared with traditional buildings, container houses are more economical. But it still depends on the location, size, design, and function of your house. The size of each standard container unit is 5.95*3*2.8m, and it can be used alone or combined horizontally and vertically for a larger space.
You need to measure the length and width of the land area first. Normally, the house area should not exceed 70% of the house area. For example, if your land area is 200 square meters, then the building area is best about 140 square meters. Each of our standard container house areas is 18 square meters, and the price of each one is 2500-3000 USD. So you can roughly calculate the budget of the house.
In addition, we recommend that you prepare an additional 20% of your budget as an emergency fund. This is a budget reserved for unexpected delays and costs in the construction process. Or furniture and decoration etc. Most importantly, this budget is only the price of the house and does not include sea freight.
II. Know Your Local Building Codes
The container house is a very safe temporary building. All the designs are in compliance with the construction requirements. Generally, you can build the container house freely in your location. Of course, the requirements of different regions are different. It is recommended that you contact the local construction department to find out detailed information about the building codes in your area.
Our container houses have been exported to South Africa, Asia, South America, and many other regions. According to our experience, almost all of them meet the local building codes.
III. Container House Plans Requirements
If you only know the construction area of the project, but don't know how to plan and design. Don't worry, please provide the following basic parameters, and then we will recommend the best design for your reference.
1. Choose a Container House Size.
Our standard container size is 20ft, 40ft, if you need to customize, please provide specific length, width, height parameters.
2. What Functional Area Do You Need? What is The Quantity?
For example dormitory, office, laundry room, toilet, shower room, warehouse, etc.
3. How Many Floors Do you Need to Build?
Our container houses can be stacked up to 3 floors under the condition of ensuring solidity.
IV. Think About the Local Climate and Environment
Before designing container house plans, please consider the following:
Check your site and pay attention to the bearing capacity of the soil.
The local rainfall, whether it rains often if so, we will provide you with a professional roof design.
Whether it is in a city center or a noisy place, better sound insulation is required.
Does it often snow in winter in the local area?
What is the maximum wind speed in the area, and does it need to be wind resistant?
Whether it is near to the sea, the house needs anti-rust and anti-corrosion treatment.
V. Design Drawings & Floor Plans
After planning the container house floor plans, you can start drawing sketches. We will provide you with the best home layout drawings. Once you are satisfied with the layout you have made, we can use 3D modeling tools to understand the appearance and internal layout of your home.
VI. Add Exterior Features
Because the container house wall panel is very flat, it can be decorated with different patterns of exterior panels, which is very beautiful. Of course, you can also design a corridor or terrace for the house. Like our traditional buildings, the appearance of the container house can be very beautiful.
Conclusion
It may be a great challenge to make container house plans by yourself, but with the help of K-Home, it is very easy to make your dream home come true. I hope this short article will be helpful to you in terms of the cost of container houses, how to buy container houses, etc.
If you are going to build a container house, K-Home is always here, please feel free to contact us, helping you build an affordable and beautiful house is our mission. Don't forget to leave your comment below.
Recent Blog