As one of the world's leading suppliers of modular prefabricated houses in Philippines, K-Home considers customers, provides the most suitable solutions, strives for the greatest consideration for customers, and makes every penny spent by customers worthwhile.
Our mission is to use technological innovation to promote building development, use the modular fast-installed houses to help low-income people live happily.
Prefabricated houses are built by industrialized production methods, that is, part or all of the components of the house are prefabricated in the factory, and then transported to the construction site, and the components are assembled into houses through reliable connections.
In terms of construction methods and steps, there is a big difference.
The biggest difference is it is a modular design, fast assemble features, the budget can be under control, the production period can be quick, environmentally friendly, portable, and can be recycled to use.
So it could solve many people's problems that traditional can't satisfy, we can respond from modular prefab house design, production, and delivery and assemble.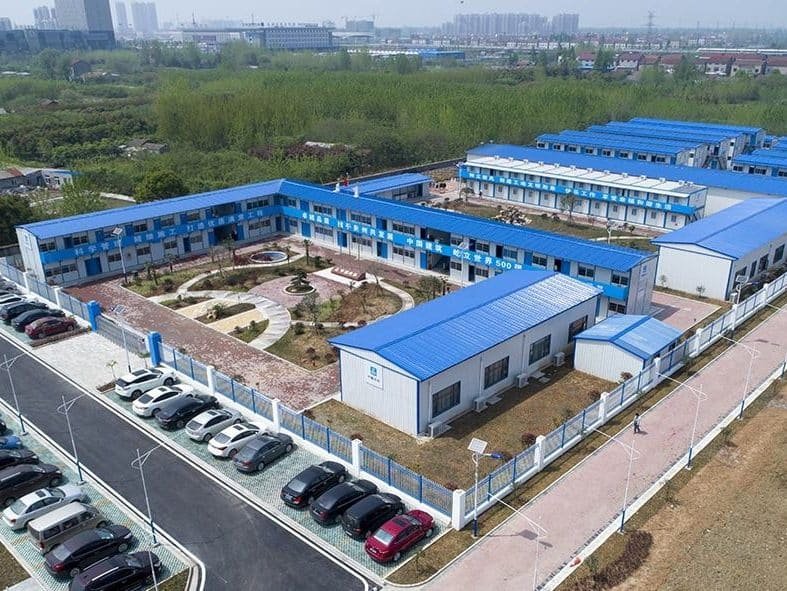 Afford Prefabricated Houses for More People in the Philippines
With the development of society, we have higher and higher requirements for the quality of life, and the conditions and environment for a living are getting bigger and bigger. Traditional house construction takes too long and it is too expensive to buy a house. Not everyone can afford it. The high cost of buying a house, or the unpredictable cost of building a house.
The generation of low-cost prefabricated houses solves these problems, not only allows people to DIY their own house within the cost range but also does not have to worry about using it for too long and generating an unaffordable budget.

Using prefabricated houses, the most convenient thing is that you can calculate the construction cost. The low price is also one of the biggest advantages of temporary houses. Usually, the mobile home Philippines price will be lower than the traditional structure house, and more importantly, you do not have the risk of paying extra costs.
Prefabricated Houses in Philippines Prices
How much do prefabricated homes cost? Can I afford it? You might have that curiosity before you can make a decision. Generally speaking, the standard prefabricated house cost varies from FOB $50-85/sqm, and this is based on the standard prefabricated house materials, the standard material is also after our professional calculation, and after our test for a long time, we can sure the quality and durability.
Also, we know that as the commercial goods, there is also higher quality, such as increase the thickness of the pillar, purlin, wall panel, roof ceiling, entrance door, window, etc. Even on the surface of the wall panel, you can add different colors or pattern cladding panels.
The assemble is like a big Lego for a big boy, you can upgrade the quality or DIY your house with a different configuration later, so the final total cost depends on your own definition of the house.
K-home: Prefabricated House Supplier in The Philippines
Competitive raw material prices, China is a big country of raw materials, and our factory is located in original birth of prefabricated k houses, we have completed raw material chain here.
The distance is close; it only takes about a week at sea to reach your port.
Fast delivery, we have perfect and mature labor and equipment, and the daily output is 1000 square meters. Can fully meet your needs.
With more than 10 years of experience and a professional team, we can provide professional and thoughtful services in every step from design, production, and transportation to installation.
We have completed many projects in Philippine, our quality have been tested by local market, and get excellent feedback, some of them are our regular clients now. So once start cooperates with us, you will never go to others.
Conclusion
You may have seen a lot of cheap prefabricated houses in the market. From the appearance, most of them are white walls and blue top. It should be a very simple product, and there are really many suppliers. But you want to buy one that suits you. It's worth knowing more about the house. Whether the initial design is reasonable, whether the selection of materials is suitable for the local environment, whether it will cut corners, whether the quotation and the provided materials are consistent, all need to be investigated. We K-Home are professional manufacture over 10 years and have more than 2 years cooperation with some famous construction company at local. If you have any needs, please feel free to contact us.
Recent Blog