K-Home is a professional manufacture of prefab houses in Kenya; we come to solve all the temporary house solutions. Our mission is could let more and more people have a comfortable house to live in.
To make sure we can develop the most suitable products for them, we go deep into Africa every year, only if we know them, then we can know truly what they need.
According to local people's preferences, usually, they are stronger than Chinese, and the weather is humid, it rains frequently all year round, and people don't desire a too expensive or looks too luxury house.
So we are thinking to find economic, waterproof, anti-rust, and durable houses that could fit all their demand.
Due to our fruitful discovering, researching, developing, designing, producing, installing and after-sales experience in other countries, we do some change and enhance on our present products, to make sure they like our products.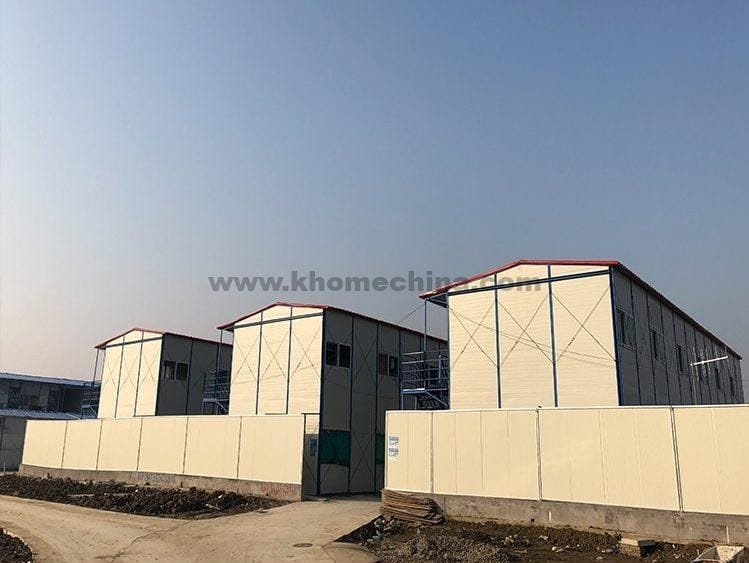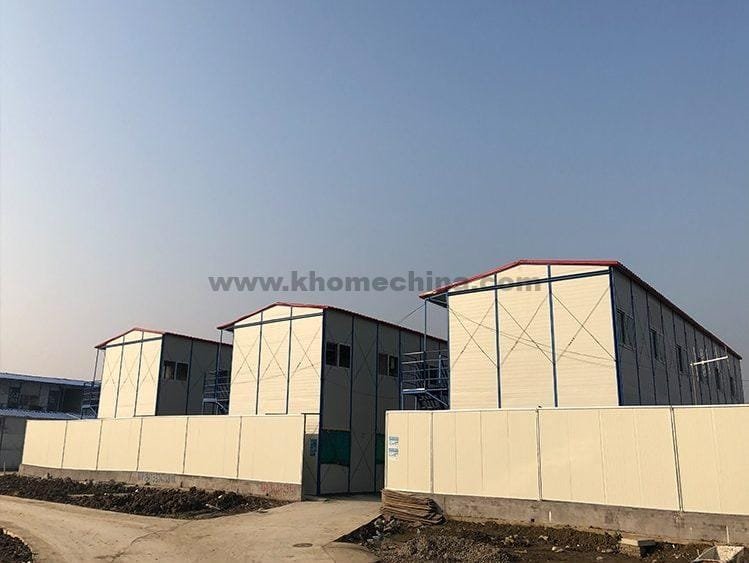 What is the Situation of Prefab Houses in Kenya?
Due to the time, money, and manpower spent on permanent construction, many people cannot afford a comfortable house.
With the emergence of light steel prefabricated houses, it can largely meet the needs of a considerable number of people for houses, which also makes our products more and more popular in Kenyan fashion.
We went deep into the African market to understand the living habits and characteristics of the locals. In the design of the Prefab Houses in Kenya, we not only pursued beauty and fashion but also integrated practicality into the house design. It can make people live in comfortable, cheap, and beautiful Manufactured Homes.
Thanks to our R&D team for putting a lot of energy into the design, so now all parts of the Mobile Homes are connected by bolts, and there is no need to use electric welding and other installation methods that require special skills. This makes it easy for every ordinary person to build their own house, and not only can it be built, but it can also be built very quickly.
For Prefab Houses in Kenya, wind and rain protection is the most important and basic requirement, especially in Kenya, where rain is more frequent. The rainproof treatment of the roof is very important. We use various folding parts such as outside big corner bending parts and inner corner bending parts, which could do a good performance in the details, make the house could reach a perfect situation. Currently, the houses we have built-in Africa countries have received very good feedback, and there has been no problem of rain leakage.
Only when customers see our real case, will they know more clearly what they are buying in the future, and they will compare what they should pay attention to when buying a house and how to choose. Because of our successful cases, more and more people choose from K-Home.
Clients Feedback
As the feedback from clients, the features of our prefab house are:
About Price:
1. Prefabricated House Price is about 70% less than permanent building.
About Installation Period:
2. The installation period is quite short, after they gain the installation tips, a 200 square meter houses, they could complete in two days only.
3. Immediately move in, after completed installation, it already with window, doors, etc, no need too much decoration, they can move the belonging in immediately, no need wait.
4. Recycle to use as Eco Homes, a client they want to move to other places, this house he can resell it as second hand or disassemble it and take all the items with him to the new place.
From Customer to Agent
Now we are developing cooperation partners all over the world. And it would be our honor if we can work with a professional and experienced company in your country.
We K-home have been in the Prefab Houses in Kenya industry for about 20 years. And we are committed to using technological innovation to promote building construction. Our mission is also to use our prefab house to help low-income people live happily.
Many of our agents are start as customers to work with us, and after using our products themselves, they offered to become our company's agents in their countries. This process includes a lot: Our high cost-effective products, our best service, trust in our company, and good future prospects of the product.
Recent Blogs