Portable Temporary Housing on Construction Site
Product: Portable Temporary Housing
Manufactured by: K-home
Purpose of Use: Construction Site Temporary Office
Quantity: 88 units
Time: 2020
Location: China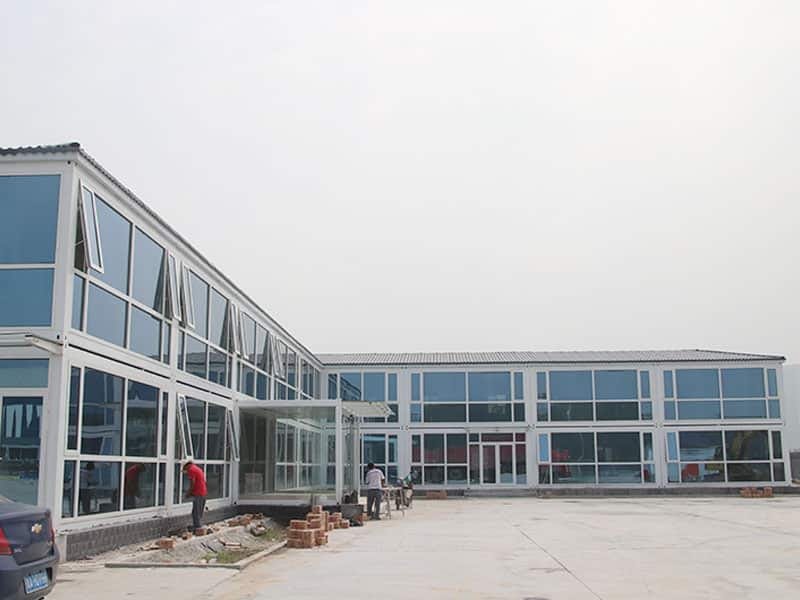 Project Background Information
Our client has won bidding for a highway construction project so they need to build the portable temporary housing to settle the construction workers. The project needs to start as soon as possible but it will be built in a remote area. The transportation and installation of the traditional building is not a good choice. At this point, our portable temporary housing came into their sight.
Why Choose the Portable Temporary Housing ?
1. Easy & Quick Transportation
Some construction projects are located in remote areas. In this situation, transportation will be the first thing to consider. Our portable temporary housing is loaded loosely in the shipping container. The house size will not be limited by the size of the shipping container. As long as the load is enough to pass the truck, we can easily transport the houses to your project location.
2. Fast Assembly & Disassembly
The prefab temporary housing is produced in the factory. The design is confirmed before production. So after it is transported to the construction site, the workers only need to assemble them together with bolts and screws. There is no welding work and other process work, no need for large scale mechanical equipment. The same 88 units' portable housing project can be finished installation in two weeks by using 20 skilled workers.
3. Predictable & Effective Cost
After confirming the design with the client, we will provide a detailed quotation including all materials. The construction cost for the whole project includes the material cost, transportation cost, and on-site labor cost. After the material cost is confirmed then the budget for the whole project will be clear.
K-Home provides the turnkey temporary portable housing solution for clients from all over the world. We can customize the solution for all low-cost temporary buildings such as on-site offices, temporary accommodation, hostel, school, camp, etc. We are devoted to providing a proposal that can both meet your construction and cost needs. For this, please feel free to share your requirements as deep as possible so we can fully understand what you need and provide you a reliable proposal.
Photo Gallery >>