Construction Site Accommodation for Staff in Philippines
Product: Container Accommodation Units
Manufactured by: K-home
Purpose of Use: Staff Accommodation
Quantity: 210 Units
Time: 2020
Location: Philippines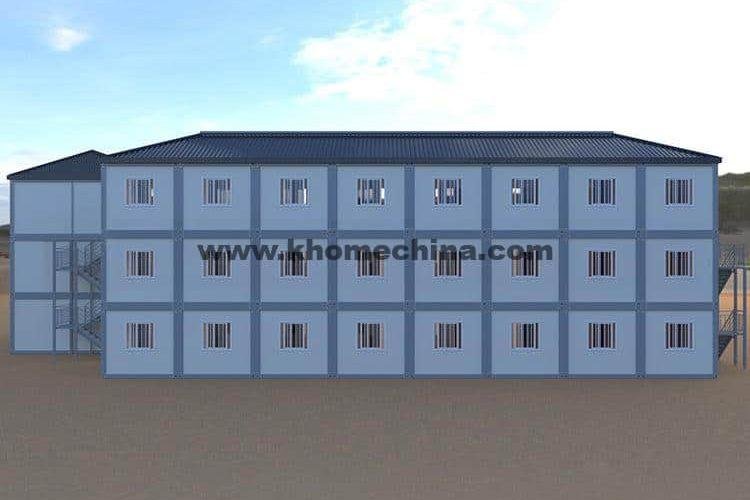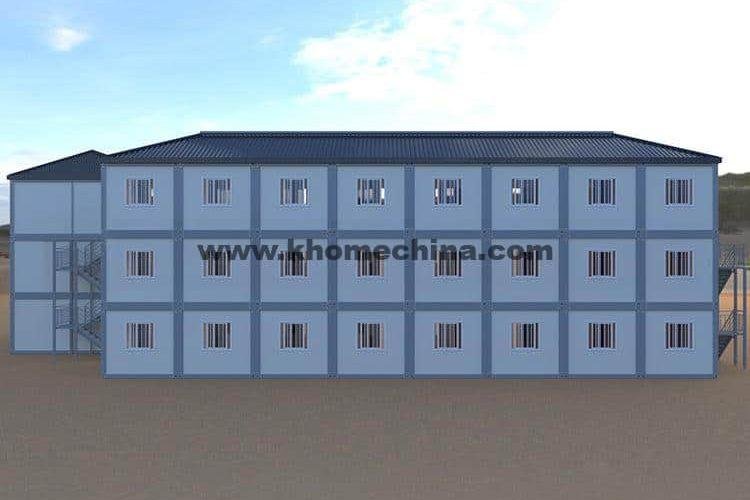 Construction Site Accommodation for Staff in the Philippines
We have completed the staff accommodation project for a construction company in Manila, Philippines. Because of the expansion of the project, they all urgently need our modular house as their staff dormitory. The modular building is a kind of temporary prefabricated house in the factory. It is prefabricated, easy to transport, and can be installed in a short time. As a leader in modular houses, K-Home has won the recognition of customers because of its professional solutions and thoughtful service and requested to provide them with 200 sets of customization Of modular dormitories.
Challenges
The staff accommodation has been troubled by leak problem in precious purchase.
Because of the urgent to began their site construction, more than 400 workers need to has living space within 3 weeks.
They want one-stop solution from design to installation service.
Solutions
Due to the client has purchase experience and know more information about the container, We quickly got into the topic. He described to us that the water leakage problem has been plagued them for a long time, requiring frequent maintenance, and spending a lot of manpower and material resources. Our container house has a special drainage treatment system. In order to drain the water faster, the roof is double sloped. There are wide enough galvanized sinks around the container house. There are four downpipes at the four corners. All interfaces are sealed with glue. When our customers received the product, they gave us a high evaluation.
Our factory can manufacture 400 container units every month, but according to their urgent need, it's a chllenges, because there are many orders are need to manufacture together, so our workers work day and night.
We're a professional team that we keen on to provide full instllation files, including the electricity drawing, plumbing layout, installation guide.
Outcome
With the efforts of both of us, the worker's dormitory finally spent 10 days of production time, 2 days of loading time, and 10 days of transportation time. With our 24/7 service, the customer spent 10 days of production time, 2 days of loading time, and 10 days of transportation time. The installation was completed in 20 days. Did not affect the progress of the project on their site.
Photo Gallery >>
Comfortable rest areas increase employees productivity
If you want to improve the accommodation conditions of employees, create a warm, comfortable, and civilized living environment for employees, ensure their normal work and rest, let employees truly feel the warmth of the company, and enhance their happiness. Please have a look at K-Home container accommodation. The supporting facilities are complete and the living is convenient and comfortable. It can not only improve the lives of employees but also has a low price.
The container tiny house is a star product of China Temporary Construction. As a newly emerging modular house in recent years, the use of steel frame materials not only has the characteristics of convenient construction, movable, superior fireproof and thermal insulation performance, and long span-life, but also does not produce any construction waste, does not change the geological environment of the resident, and has gradually popular in construction companies and buyers. Modular container houses are generally used for multiple layers (2-3 layers). Containers are often used for construction such as mobile offices, construction site dormitories, medical and health houses, leisure and entertainment houses, classrooms, residential villas, mobile security posts, temporary headquarters, temporary exhibition halls, etc. It has brought a lot to our lives and offices, which is convenient and thoughtful service.
Comfortable and contemporary modular accommodation
The container house is galvanized steel frames, and the side panels have special sound insulation and heat insulation fillers, which can play the role of heat insulation, sound insulation, cold protection, and fire prevention. It is not easy to burn, mildew, moth-eaten, durable, and its structure life span is 15-20 years. The galvanizing and painting process greatly improves the corrosion resistance of the components, and the service life of the container house can be longer.

The container accommodation design introduces modern household elements, according to the different environments of the house, free assembly, and disassembly according to requirements. The user can choose the assembling method of each module according to the change of the environment to create a personalized house, with an adjustable house base, which can also be adapted to the requirements of different grounds. Other building decoration materials can also be attached to the exterior of the house as an enclosure structure and surface decoration or decoration.

The container house is based on a standard container unit, which can be superimposed and combined arbitrarily. A modular unit can be a whole room or several rooms, or it can be a part of a large room. Containers can be assembled and combined in any length and width direction, can be stacked in three layers, and can be decorated with shaped roofs and terraces. The top and bottom frames of the container house adopt thermal insulation measures, and the design is more reasonable. Each room is decorated according to the standard, and all living facilities can be assembled.
Projects Show