Container Van Office
The container van office is getting more and more popular in the Philippines. Being an alternative to traditional housing, prefabricated and reused container van houses are a way to solve emergency houses with a lower budget.
Such as worker accommodation for construction sites, or relocated container offices. Or in this strike of pandemic, the government needs emergency use of hospitals, containers show it's great fast assemble and ready to use features to meet this emergency demands.
If you are interested to build a container house or at least interested to know more, here is the list of companies that build container homes in the Philippines.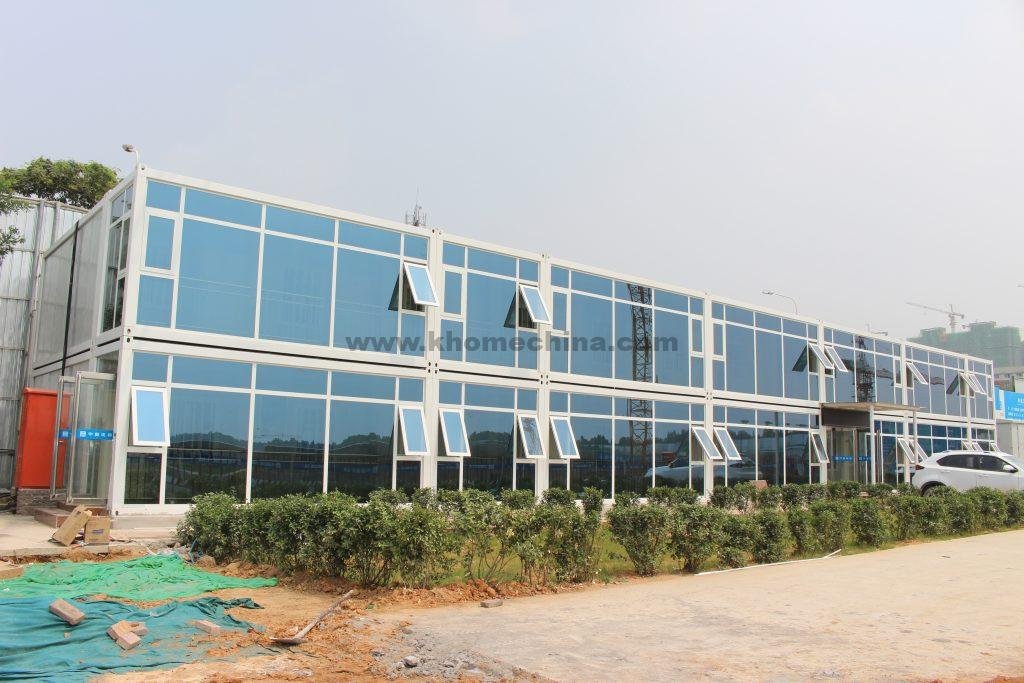 What is the container van office?
Container van house is an industrialized production method to build a house. It is a house built by prefabricating some or all of the components of the house in a factory, then transporting them to the construction site, and assembling the components through reliable connections.
Is the container van office good?
Whether the quality is good or not is determined by the market. More and more people and institutions start to use container van house, which means that container van house is needed by the market. Container houses are also made livable with insulation, which is installed within the walls, roof, and flooring of container houses.
Especially suitable for the following situations:
1. The location is remote and the transportation is inconvenient
2. Tight project delivery time
3. Low budget
4. The project site needs to be changed frequently
In this case, the container van office can show its unique characteristics and advantages.
What are the advantages of the container van office?
1. It is convenient for transportation and suitable for units or individuals who frequently replace construction sites. The container house is not only strong but also durable. The whole body is composed of steel, which has a strong anti-seismic ability, anti-deformation function, good sealing performance, and strict and meticulous craftsmanship. Good guarantee that it has a tight seal and will not get water.
2. The prefab is built on a standard steel chassis, which can generate many combined spaces, such as conference rooms, dormitories, kitchens, bathrooms, etc. The standard width is 2.4m or 3m, the height is 2.8m, and the length is 5.95m.
3. Easy disassembly and assembly, superior performance, stable and firm, good shockproof performance, waterproof, fireproof and anti-corrosion, lightweight, the house is an integral structure, with a frame inside, the wall is made of steel plate, which can be veneered by wood, which can be migrated as a whole and has a service life of up to 15-20 years.
Container Van Office Images >>
How Long Can a Container van office Last?
Brand-new prefab containers can last from 15 to 20 years normally, depending on the quality and configuration you choose. For example, our detachable container house can last 15 to 20ears. For the flat-pack container, its lifetime can be from 15 to 30 years. On the other hand, brand-new cargo containers can last up to 50 years. All these lifetime estimates can be prolonged depending on how you maintain them.
How much is a container van office in the Philippines?
Modular container van office costs from USD 2100/unit to USD 3000/unit, depending on the design, quantity, configuration, complexity, etc.
As compared to traditional housing, customized container van office Philippines price is much cheaper than traditional construction house. Container housing is a good, affordable way to construct a house in the Philippines. With container houses, Filipinos can have sturdy houses on a lower budget.
container van office FAQ
Q1: Can you offer the container van office designing service for us?
A: Yes, we have professional design teams with more than 10 years of experience. We could design full solution drawings as per your requirements.
Q2: Do you offer a guiding service for container van office installation on-site overseas?
A: Yes. We do. We will give detailed installation drawings and videos for free. And if you need, we can send guide engineers as installation directors or even a working team to your construction site. We have ever supplied the installation service in Kenya, Ethiopia, Djibouti, etc.
Q3: How can I get your quick quotation on my container van office project?
A: The more exhaustive your description is, the quicker our quote would be. You can chat with us at any time via email or phone to offer us your detailed information or you can just leave your message on our website. We will give you the best quotation ASAP.
Q4: What's the procedure for trading the container van office?
A: Design drawing →Confirm drawing→ Quotation→ PI→ Confirm PI→ Arrange 50% deposit →Manufacture→ Pay Balance →Shipping.