Site Office Container For Car Service Shop
Product: Container Office Building
Manufactured by: K-home
Purpose of Use: Office, Meeting Room
Quantity: 14 Units
Time: 2019
Location: USA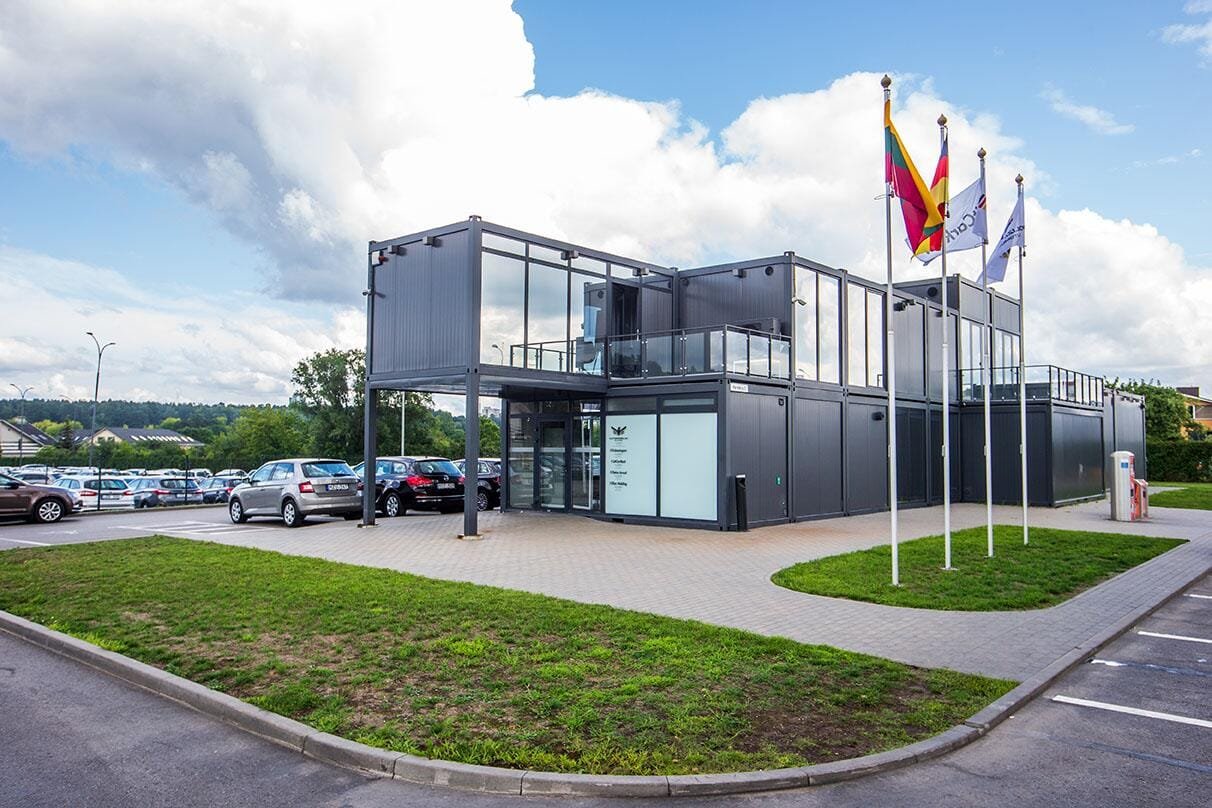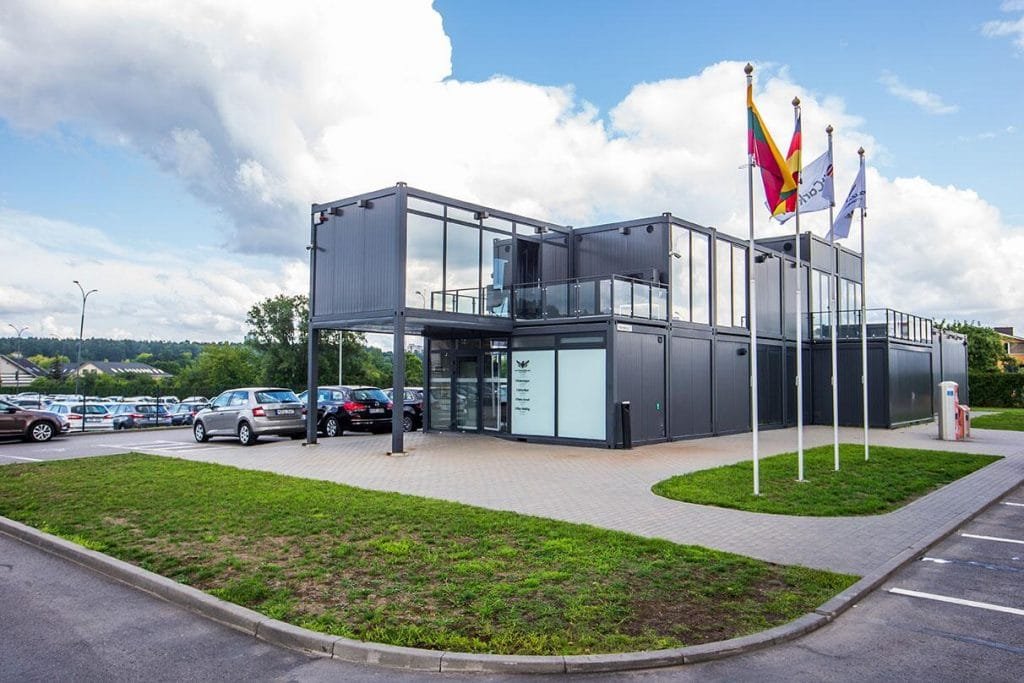 The function of the container house is far more than our imagination. Besides the office, school, dorms, toilet room, etc. We always use. Here we develop a new design for a car service shop with our container unit. The size of each unit is (LWH)5.9532.8meter, so a small van could drive in and out easily. This is a complex building with 2 car service points, offices, toilet room, customer waiting room, and small storage(warehouse). This small building could meet all your demands as a small service shop.
Site Office Container Pictures
Construction Site Office Container Suppliers
K-home temporary container Site Office Container has good mobility and can be directly erected on the construction site to facilitate the development of work. When the project is in progress, many construction contractors will appoint a project manager to the site to supervise the progress of the project on the site. Due to long hours of work, project managers generally have temporary offices on site. And a better working environment, bright and comfortable construction site office will promote project managers' efficient work
The prefab container office is a standard modular house model. The width is 3m or 2.4m as a fixed size, but the internal layout can be designed according to customer requirements. When delivered, it can be bulk packed in a shipping container to save space. Based on the bolt connection without welding work, it can be easily assembled and disassembled, and three workers can complete the construction of the two basic units in one day according to the installation guide.
Why the Office Container is So Popular ?
Convenient and Flexible
Unlike traditional industrialized houses, the processing, transportation, and hoisting of portable site office components can be light and flexible. For projects that frequently need to be replaced at construction sites, ordinary houses require repeated disassembly and assembly operations. But if you use a container mobile house, you only need to transport it directly to the next construction site by truck.
Flexible Design
Its standardized units can also be changed from large to small, and through different space combinations, more architectural forms of construction site office containers can be realized. Due to the lightweight and dismantling of the partition wall, the size of the living space can be flexibly arranged, and the space for space combination is not limited. It can maximize the needs of residents for high-quality functions and equipment. K-home container house can be used as construction site office, meeting room, site accommodation, kitchen & dining hall, public toilet, etc.
Safe and Secure
The mainframe of the prefab office building is a galvanized steel structure with good resistance to deformation. The walls mainly use rock wool sandwich panels or polyurethane sandwich panels, which not only have high fire resistance but also have good insulation effects, which can create a livable living environment for people.
Environmental Protection and Energy Saving
Container houses can be quickly built on the construction site without generating a lot of construction waste. At the same time, because the materials of the container house can be recycled and reused, the container house is a new type of environmentally friendly building.
Construction Site Office Manufacturer In China
K-home is providing OEM/ODM Custom Services for 80 countries from all over the world. We can customize the construction site office based on your needs, including construction site housing, office, camp, school, medical, resettlement housing, etc.
Projects Show