Indonesia Container Houses
Container houses in Indonesia are more and more popular used in different industries. No matter you want to build a temporary portable accommodation, construction site office, and portable classrooms, family living house, or others, as long as you are looking for a quick and cost-effective solution for a temporary building, then the container house is your ideal choice.
K-Home has been in the prefabricated homes industry for more than 20 years. We are committed to improving our container buildings continuously based on the advanced technology and the feedback from our clients. We have exported our affordable prefab housing to Indonesia for many years. The project includes worker accommodation, temporary accommodation, etc.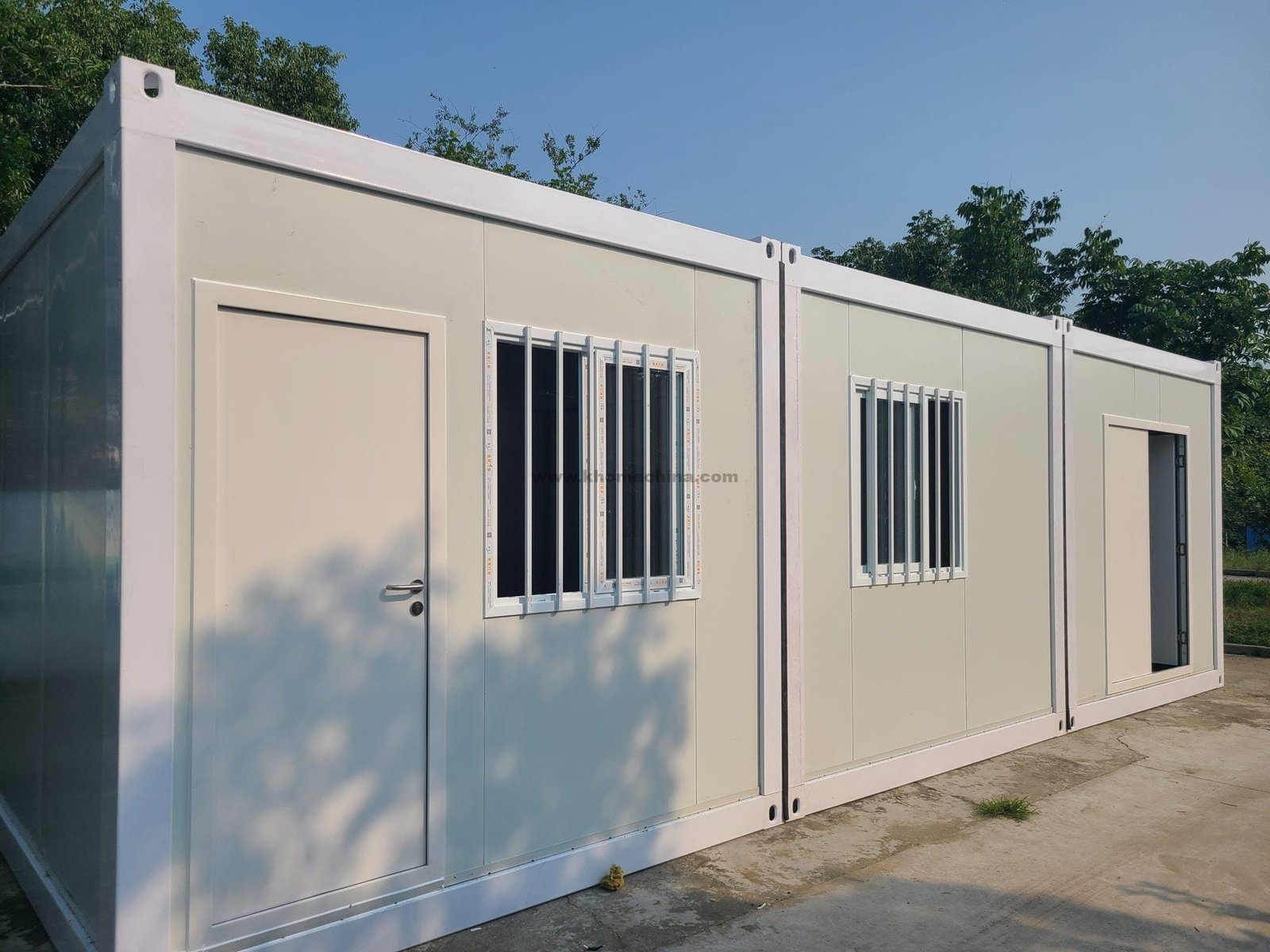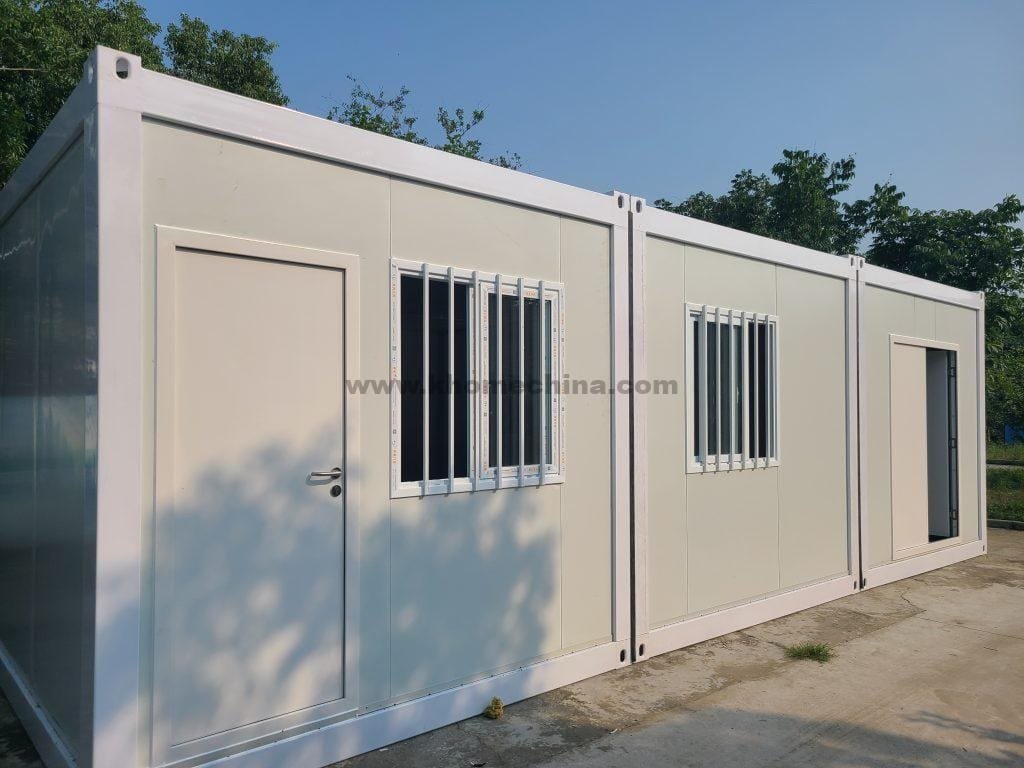 Container Houses for Sale Pictures
Container Houses for Sale in Indonesia
K-Home can provide the turnkey solution for Indonesia clients from design, production, and shipping, and installation guidance. From the beginning, we will let our sales provide one-to-one customized service for you. He will follow your project from design to finish the installation, so he can know your needs well and guarantee your projects go smoothly.
For the installation, you don't need to worry about it. We will provide the whole set of installation guidance including installation manuals, installation videos, and construction drawings. Even this is your first time using container homes; you can learn the installation method easily. And all the mobile container is modular designed, which means as long as you can install one unit, then you can install a building. All is the same. If you want us to send one or two technicians for supervision, we can send them from our abroad installation team either in Ethiopia or Kenya. If the Covid19 is cleaned, and the control policy is not strict, then we can also send our technician from China. It's totally no problem.
Customized Container Houses in Indonesia
The customized container houses are designed based on the shipping container concept but after several generations of technological upgrades. It has some significant advantages as follows.
1. Low construction cost
The container cabins are highly standardized production, so its production cost is competitively lower. Since its design is confirmed before the production, so there is less processing work that needs to be done on the construction site such as welding, this will also save cost. Moreover, after the assembly of the container units, you can move in directly. There is no need for a second decoration.
2. Flexible design
The container modules can be used individually or combined together with other units. The internal space can also be freely partitioned if you require different functional areas. At the same time, because it is modular designed if you need to change the room size in the future, it is also easy to be adjusted by increasing or decreasing the container units.
3. Short production time
The high industrialization also makes the prefab container can be produced mass. We can produce 300-500 units every month. If you need it urgently, we can also speed up to meet your tight time schedule.
4. Easy to move
Since the container units need to be installed on clients' sites, it is easy to transport. The size will not be limited by the shipping containers. If you want to save time on disassembly and assembly, you can also move it as a whole structure.
5. Recycled material
The material of container houses is mainly galvanized steel and sandwich panels. Both are recycled materials so they are environmentally friendly. During the construction process, the container house will not cause much construction waste, either. It is encouraged to develop because it belongs to green buildings.
Container Guest House in Jakarta, Bali, Indonesia
Containerized homes are made of different units of container modules combined together or stacked up for multi-floor buildings. It will create a multifunction space for family living or friends gathering. The portable container building can be partitioned into different areas. For example, the ground floor can be a public areas such as a living room, kitchen, and dining room. And the first floor can be a private area for more intimate activities. If you need it, we can also add a terrace using modular cabins on the roof or beside the house for more outdoor activities including BBQ, etc.
The stair can be designed both inside and outside. We will also make a thorough consideration of the roof system. If there is a lot of rain in your local, we will suggest that you add a second slope roof. Usually, the roof shape is like a 'V', so it can have a better performance on the insulation and rainwater drainage. Together with the roof, we will also equip the matched water gutter and downpipes for you. In this way, the rainwater can be collected orderly and will fall down through the downpipes, avoiding leakage as much as possible. The V-shape roof will also make a good appearance for the whole building, making it more attractive and unique for the architecture.
Durable, Modern and Fast to Install Indonesia Container House
1. Durable Structure
The portable cabins have high strength and are easy to maintain. Compare with the traditional building, the portable container house has better performance on the earthquake resistance, so it is suitable for the earthquake region.
2. Modern Design
The portable container accommodation is developed a lot and has many improvements. It has more options on the exterior decoration. You can add the glass wall for better natural light. And you can also change the wall colors and patterns. There are lots of decoration panels to choose.
3. Fast Installation
In general, one standard size modular container is 5950*3000*2800mm (L*W*E). Usually, three skilled workers can install one or two standard-size units in one day. All the components of the prefab container are prefabricated in our factory, so your workers only need to assemble components together with bolts and screws. We will provide enough installation accessories together with the house, so you don't need to find them in your local, saving time and cost.
Recent Blogs