Portable Man Camps for Foreign Worker Housing Philippines
Product: Container Van House
Manufactured by: K-home
Purpose of Use: Foreign Worker Housing
Quantity: 22 Units
Size: 3000*5950*2800mm
Time: 2021
Location: Philippines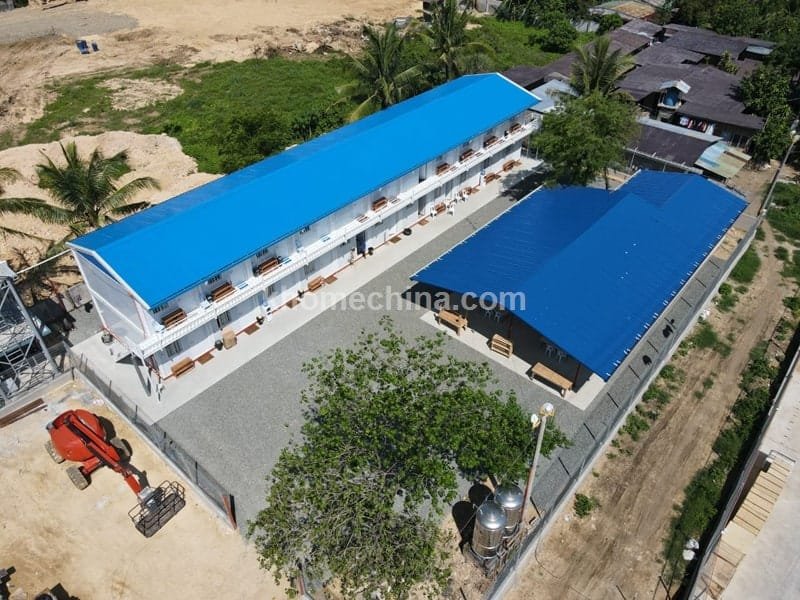 We have many projects about Portable Man Camps in the Philippines, this is a project located in Cebu.
This is a two-story building for foreign workers, which is made of 22 sets of our container houses.
On each floor, there are 9 rooms for living, 1 public toilet, and 1 public shower.
As the Philippines has a lot of rain, we recommend that the customer could consider installing a second roof structure, to better protect the house from rain.
It only took one month from production to receipt by the customer.
We provided detailed installation instructions according to the house floor plan.
Then the customer completed the installation in a short period of time, and sent us some photos to show that they like the house very much!
If you are looking for similar houses, don't hesitate to contact us, we will be very pleased to provide you a turnkey solution from design, production, delivery, and installation guide.
Photo Gallery >>