Instant House Philippines
Instant House, just as its name implies, the house can be built in the shortest time, which is usually used for road construction, mine camps, and refuge sites, mainly used for more workers and refugees living.
Such this instant house, the main body is usually a steel structure, which is strong and easy to install. The enclosed materials can be corrugated steel plates or sandwich panels. Normally we will use sandwich panels as the wall and roof because they can achieve the effect of thermal insulation for people living.
In the past two years, K-HOME has completed many projects in the Philippines about Instant House, like in Manila, and Cebu.
We can provide you with a turnkey solution according to your requirements.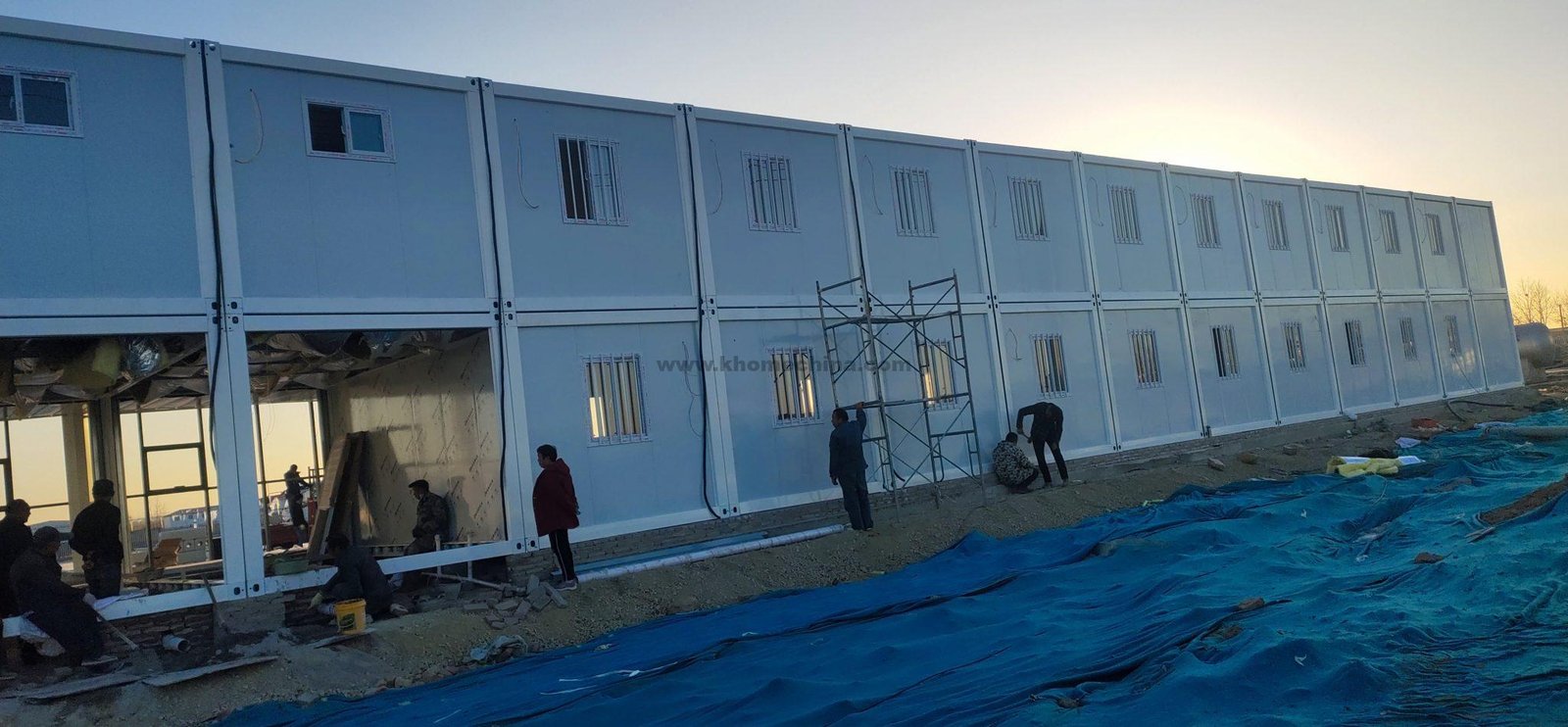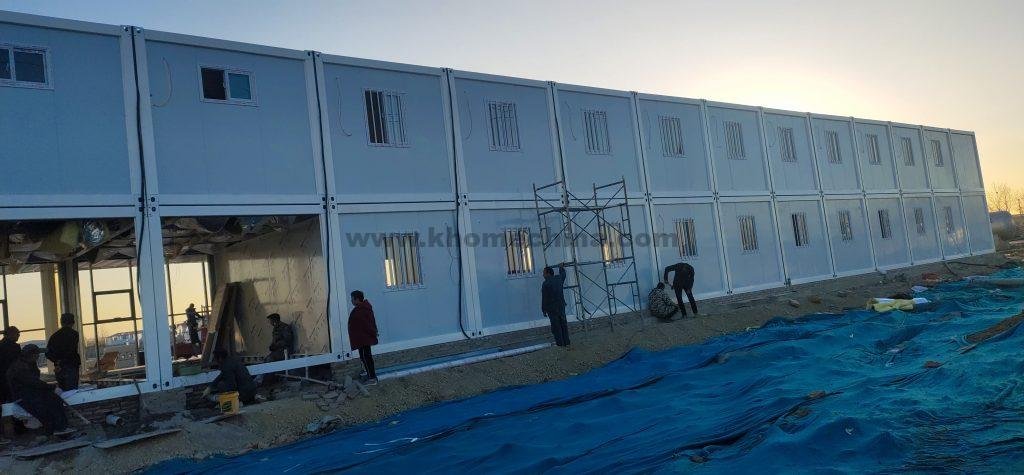 How Much is a Container House in the Philippines?
Based on our previous projects in the Philippines market, we are very well understood for the Philippines market.
From the Philippines customer requirements, and their communication process, we will fully consider the environment for them in advance, like more rainy or not, typhoon, off-sea, or inside the city.
After meeting these basic conditions, we will provide corresponding materials according to our customer's budgets.
So, for the actual price of a container instant house, we need to make a detailed drawing and know the corresponding materials, then quote a detailed price to you.
Instant Prefab House Help to Make Your Dreams Come True in A Few Days
Yes, because all parts of an instant prefab house are modular, it will be pre-produced in the factory. After customers receive the goods, they only need to install them according to the installation instructions and do not require any secondary decoration.
Even if customers have some customized requirements for certain parts, we can also help customers find and produce, minimizing the installation progress of customers at the construction site.
Especially for some urgent projects, short delivery time and installation time are requested, Prefab House is the best product for these projects. And our monthly production is very large, as long as you need, we will deliver goods in the shortest time.
3 Steps to Guide You to Build One Container House in the Philippines
K-HOME design, make all parts more modular design. All roofs and bottom are designed as bolts connection. Our house size could be 3mx6m and height 2.8m. some even special sizes are also very easily customized. This design makes all parts delivered lightweight. You don't need cranes for loading and unloading. And one 40HQ shipping container could load 10 units. For installation, it is also very fast. 4 hours by 3 people could finish 1 unit. And it no needs the cranes if you only make 1-floor building.
Drawing a site house layout according to the real needs. For this work, you can do it by your architecture engineer, or you can find a solution from experienced house suppliers. K-HOME can help with design, budget, fabrication service, one-stop solution. It can save too many problems for some customers who are not familiar with the design of prefab house.
Choose a basic material needs you want to use for the prefab house buildings. For example, what kind of roof material, wall material, window and door material, etc. Sandwich panel is the cheapest, light, and easy installation material for prefab houses in the Philippines, most construction companies like it. For sure, you can also choose other materials if you like.
Make the structure design and final floor plan layout with the material list. Confirm this and supply your prefab house with an accurate cost from material, package, delivery, and installation. Then you will be clear to know everything before you start to build a prefab house in the Philippines.
How to Do Quality Control?
Our products undergo strict quality assessment through the whole production process of the prefabricated components starting from the selection of raw materials. We use a 2.5mm thick main beam (2.7mm after painting) and 10kg foam sandwich panels.
Just like any container house company should do, we perform raw material tests and final product tests. Our quality test standards include:
Accurate component sizes and dimensions.
No metal burrs on beam, column, and panel surfaces.
The spray paint has been done evenly.
No scratches are found on the components.
What Kind of Instant House Can Be Made by Modular Containers in the Philippines?
What kind of house can be made by modular containers in the Philippines?
You may consider which kind of building is suitable to build them by modular containers? Why we should use containers for this building? Actually, more and more people feel the advantages for the container house and they made a very good correct decision when they want to build the following houses after they compared so many different prefab houses solutions in the Philippines market.
Is a Instant House Lower Quality than Traditional Buildings?
No, Instant house uses the same materials as site-built homes. They actually have better quality since the pre-fabricated buildings are built in sections inside the controlled environment of a factory. Then shipped by truck to the building site where they are assembled by local builders who understand the local environment. All modular buildings meet or exceed the same local building codes as a regular home (site-built or stick-built home).
Recent Blogs