Portable Classroom Solution
Portable classrooms provide a safe and quick solution for those who need to accommodate students for short periods of time.
The wall materials of the container school building usually use EPS, rock wool and polyurethane sandwich panels, which have better heat insulation effects and are suitable for high temperature or cold areas. All parts of the Box School are bolted together for easy assembly and disassembly.
The container modules can not only be used alone but also can be spliced together to make different architectural forms. The modular design makes the construction of each module easy to copy, and it is more convenient and fast to build a combination.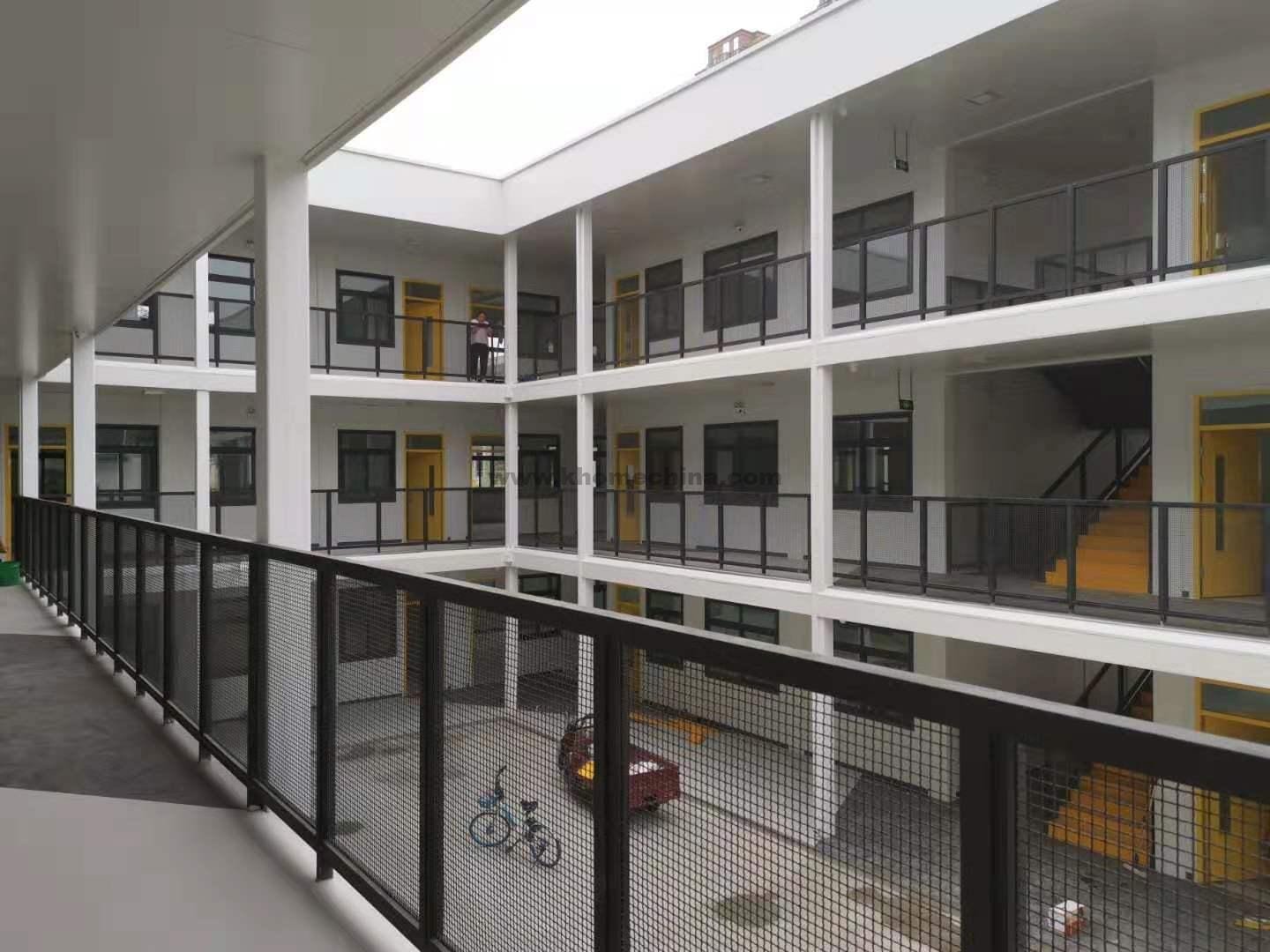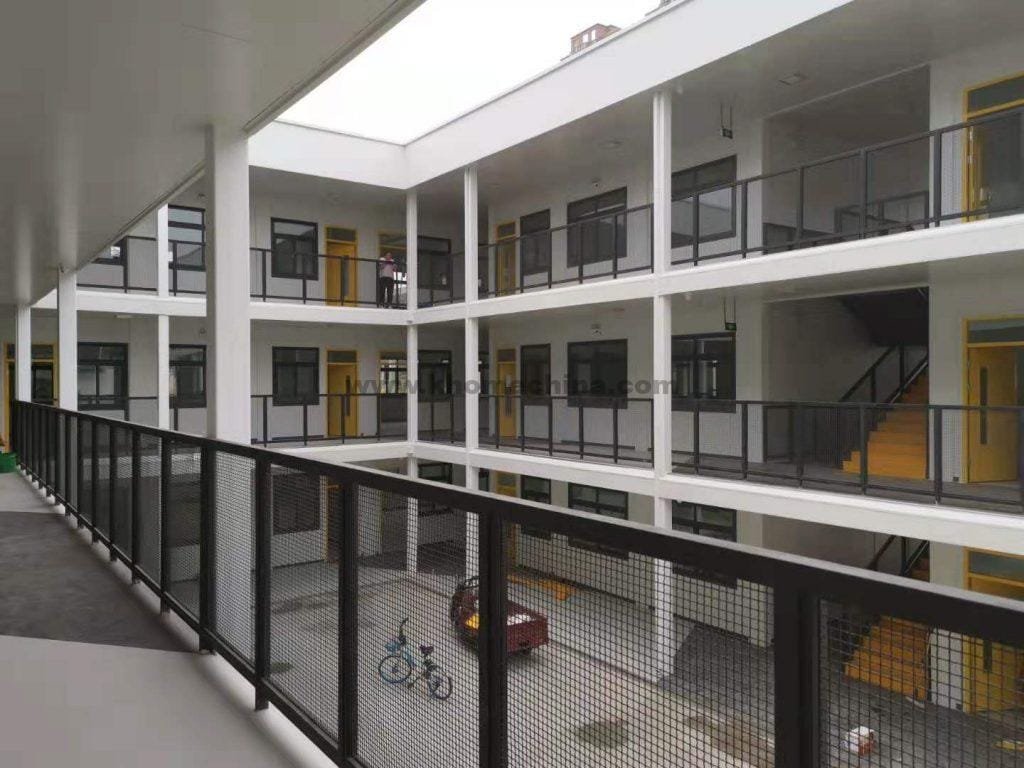 When do People Need Portable Classrooms?
The portable classroom is usually used to quickly and temporarily solve the problem of insufficient space when the school is undergoing expansion and renovation, or when a group of new students is suddenly added. The portable classroom can effectively reduce the construction time on site by using modular design and prefabricating all materials in the factory. Create a comfortable learning place for students and teachers at a time when schools desperately need classrooms to transition. Once the new classroom building is complete, students and teachers can move into the new building. This temporary portable classroom can be transformed into other spaces for secondary use, or it can be dismantled directly.
Size & Floor Plans
Mobile Classroom can be customized designed as your different requirements. We will design based on your student's quantity, such as every 30 students in one classroom or every 50 students in one classroom. Besides, our technician will also consider the office building design, kitchen & dining hall, public toilets design based on your land situation. If you need it, we can also make a 3D design for you, so you can actually see what your portable classroom will look like. You can make revisions based on the both floor plan and 3D designs.
Portable Classroom Cost
Architects choose container-type buildings to build temporary schools, not only because of its rapid construction but also because of its lower cost. The technology upgrade and standardized production make the portable classroom cost lower than other building structures. The estimated FOB price of modular buildings is about $130 square meters and it will be varied based on different quantities and designs.
Benefits of Modular Construction Classroom
1. Durable Structure
The modular school building is made of galvanized steel frame and sandwich panel. It is fireproof, windproof, and anti-seismic. The design service life of the modular construction classroom is 15-20 years. It also depends on the material selection and local using environment.
The maintenance of the modular classroom is also simple and convenient. You only need to clean the rust and repaint the steel regularly every three to five years. For the easy broken part such as windows, you can replace them directly.
2. Fast Installation & Easy Move
The modular construction classroom can be built and live in fast on any flat and solid enough ground, no matter in village or city as long as the school needs to expand its space in a short time.
Especially during the epidemic, if you need more temporary teaching space, or want to improve the current teaching space, our modular classroom is your ideal option. All materials are pre-designed and produced in our factory, and you only need to assemble them together just the same as playing with building blocks.
Even you don't have using experience; you can easily master the installation method according to our full set of installation guidance including installation videos, installation manuals, and construction drawings.
The installation of this modular classroom building has lower requirements on the workers. 3 or 4 workers can install one or two units of standard-size container units. It's very convenient when the laborers are hard to find.
Since all materials are connected by bolts and screws, the portable classroom building is very easy to assemble and disassemble. If you are worried about the land lease expiration and you might need to move the school to another location in the future, our portable temporary classroom will be very suitable for you.
3. Flexible & Customized Design
Usually, the modular school will not only have classrooms but also administrative offices, public toilets, kitchen, and dining halls. No matter what type of temporary space you need, our portable container classroom can meet your needs.
The portable modular classroom can be customized designed as you require. The container modules can be combined together to make a larger space, and also can be stacked up for two or three buildings. Usually, people will use a glass wall corridor if there is a two-floor building. There will be windows and doors on the glass wall corridor. This design can not only improve the ventilation performance but also can protect privacy. Corridors, stairs, terrace, balcony, anything you want to make your school featured, we can achieve it for you.
4. Complete Equipment
Our mobile classrooms have a ceiling, floor leather, and basic electricity such as lamps, sockets, switches, and electric wires. After assembly, students can move inside the classroom directly. For example, if the classroom is built in a remote area and the power supply is not convenient, we can equip each prefabricated container classroom with solar panels. These panels can charge 200w batteries to meet the needs of classroom lighting. Except for the house, we can also provide school furniture such as desks & chairs, whiteboards, projector, dining tables, sanitary wares, etc.
5. Environment Friendly
The construction of the portable container classroom is very fast because all the components are produced in advance in the factory, so little non-recyclable construction waste is generated during the construction process. If there are other space needs in the future, the space can also be transformed for secondary use to realize the recycling of building materials, which is conducive to environmental protection.
If you want to build a high-quality temporary school and save time and cost at the same time, please contact us for a customized solution!
Recent Blogs