Libya is a country in North Africa and is also one of the world's main oil exporters.
In the oil sites, there will be many workers and managers, you will be responsible for providing them with comfortable housing, eating area, entertainment area, for all these, it is much necessary.
Because workers may also need to move from one site to another according to the needs of their work. So it has some requirements for the materials of their houses. Permanent cement buildings are not cost-effective.
If you are looking for buildings that can help you solve these difficulties, Pls let me introduce you more to our product: Container house.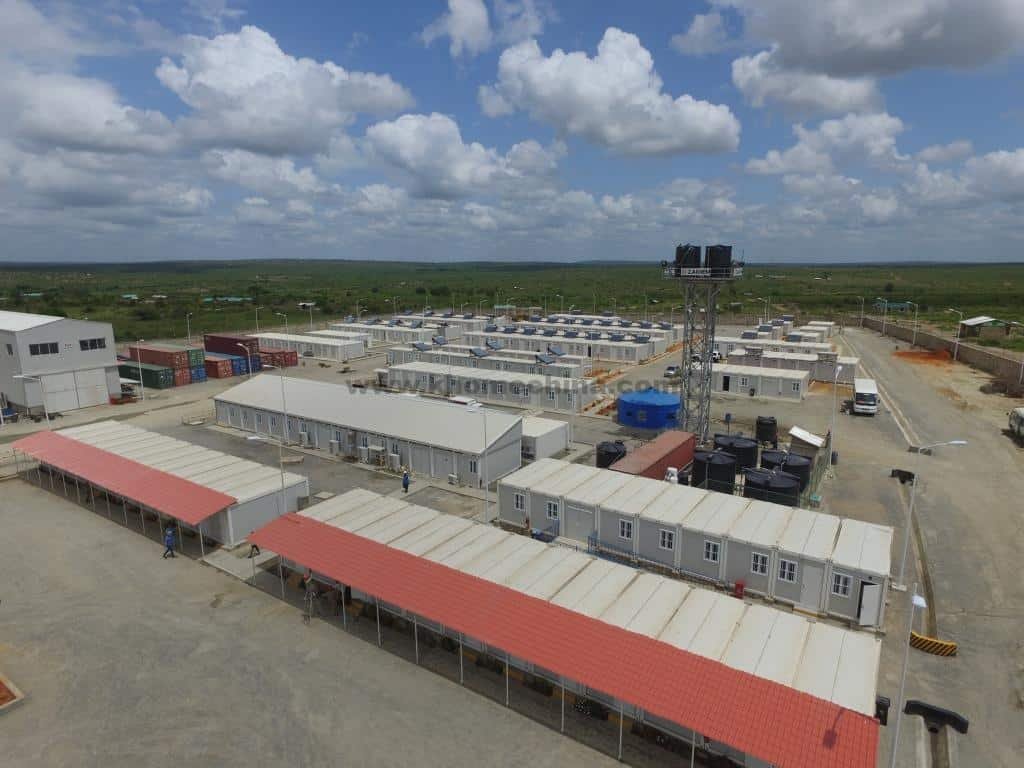 Development History of K-HOME
K-HOME has been doing temporary houses in China for many years, one of the earliest companies in domestic doing this type of house.
In 1990, A Steel Structure Production Line Was Established, We come into the Steel structure industry.
In 1998, We Built the Eps Wall Panel Production Line. The Complete Production Line of Prefab House is Completed as a.
IN 2007, The Company Officially Changed Its Name To Henan K-Home Steel Structure Co. Ltd. Wenevels and expanded the market.
In 2008, Khome Established a Container House Production Base and Carried Out Upgrading Research & Development Of Products.
In The Same Year, Modular House Research & Development Base Was Established.
In 2010, Our Company Was Recognized as The National High-Tech Enterprise.
In 2012, Khome Obtains Real Estate DevelopmentEnterprise Qualification.
In The Same Year, K-Home Company Was Identified AS Innovative Enterprises in Henan Province.
Characters of Container House Libya
1) Good ability to assemble and disassemble several times without damage.
2) Could be lifted, fixed, and combined freely.
3) Heatproof and waterproof.
4) Cost-saving and convenient transportation (Each 4-container house can be loaded in one standard container)
5) Service life can reach up to 25 years
6) We can provide the service of installation, supervision, and training by extra.
Applications of Our Container House
Container House is one of our most popular products.
Container house is widely used in roads, water conservancy, exploration, oil, tourism, etc.
Up to now, we have exported our container house to the Philippines, Singapore, Myanmar, Thailand, Indonesia, Kenya, Tanzania, Mali, Sudan, Ethiopia, France, Guyana, Belize, Guatemala, etc.
Customers mainly used container houses as Temporary Accommodation For Construction Workers, Construction Site offices, Campsite Toilet And Shower Blocks, etc complete camp facilities.
A container house is typically used as a basic unit with a container, and a variety of combinations can be used. It adopts a standardized design, factory pre-production, site lifting, fast installation, rapid and convenient movement, and a long service lifetime. The foundation is very simple, just the floor is flat or uses the cement blocks directly.
Temporary Accommodation For Construction Workers
One standard-size container house can be placed with up to 4 bunk beds, or it can be combined together to form a larger space according to the project requirements. Built-in wires reserved air conditioning sockets, and power up after installation can resist summer heat and winter cold.
Moreover, the stability, sound insulation, waterproofing, and fire prevention performance are much better, and the safety of workers is more secure. When building, the ground foundation requires very low, only
the ground is flat, and 2 units can be completed by 3 people in a day, which is also the reason why it is very popular in the construction market in recent years.
Regardless of the kind of living, be sure to start with the safety of construction workers. It can give them a comfortable living environment to make them more peace of mind.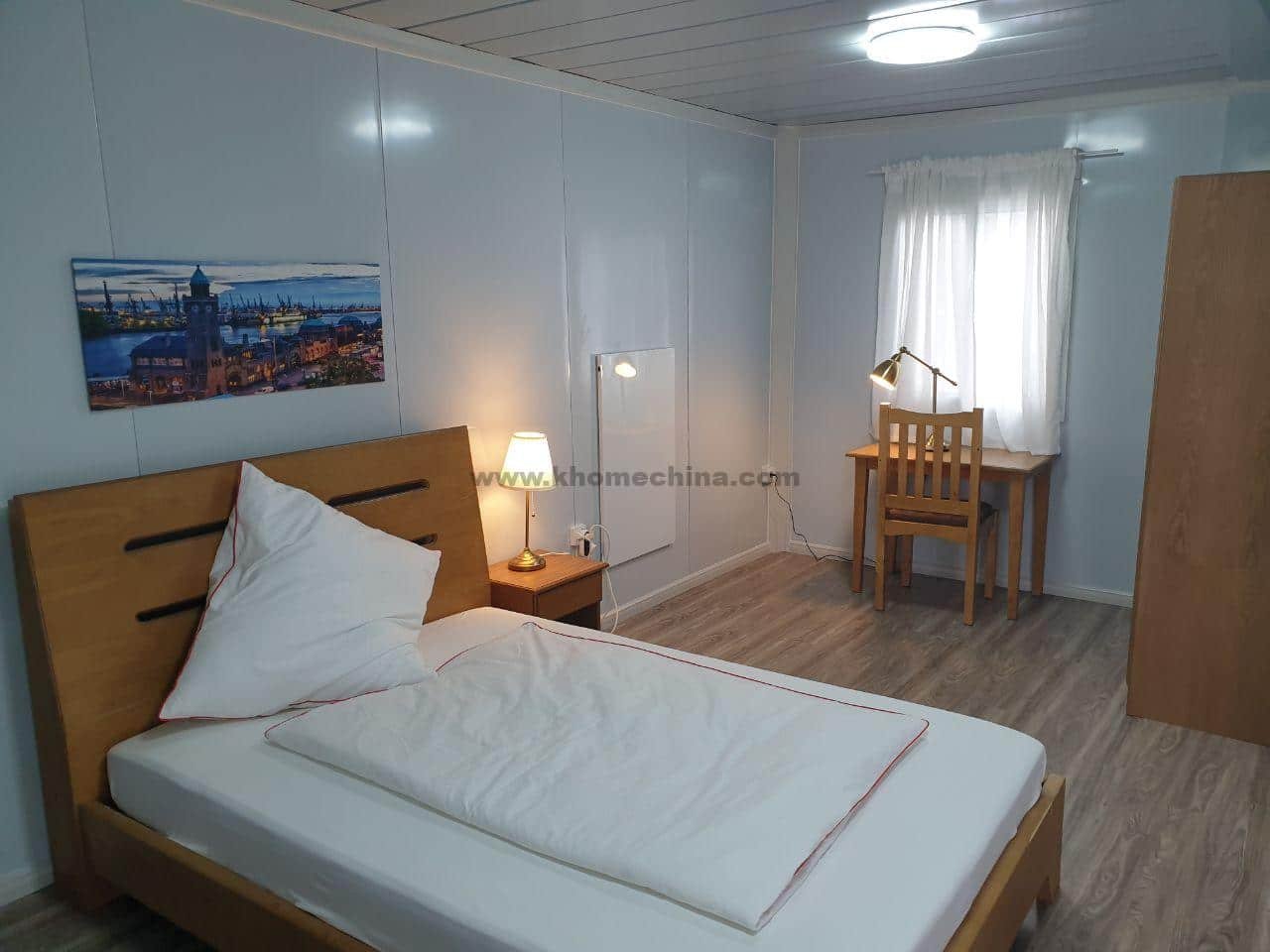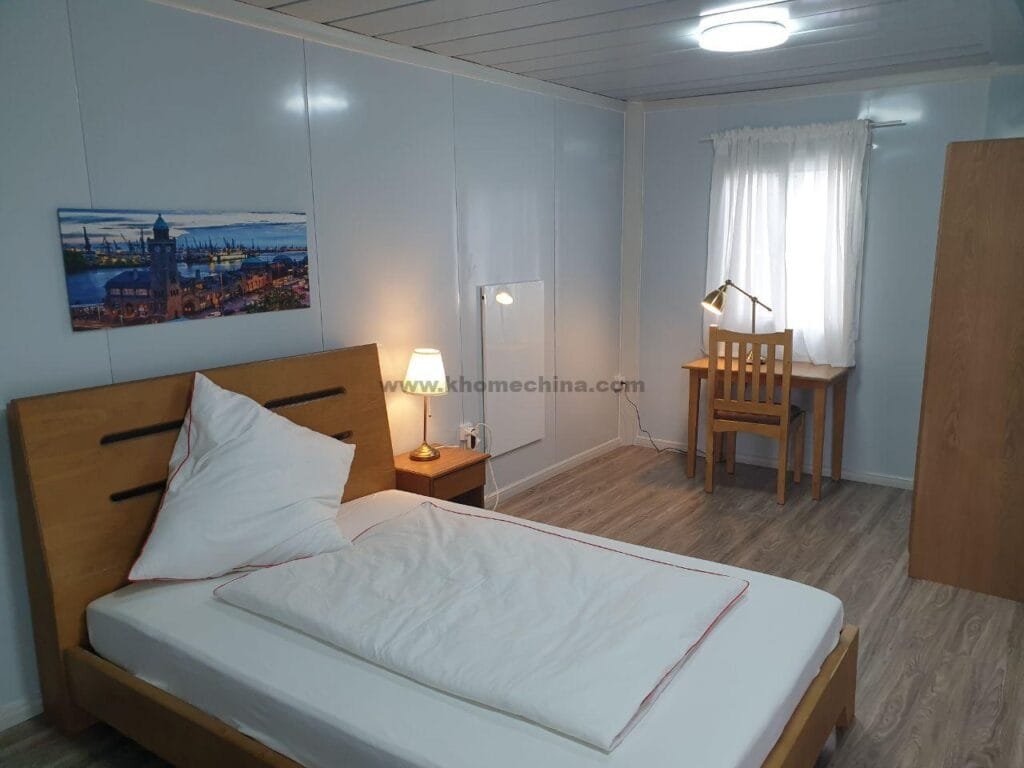 Construction Site Office
There are a lot of applications for container houses, Modular Construction Office is one of them.
The modular construction office provides managers with a comfortable, clean workplace, and can create a good environment for their work.
If your budget is enough, you can consider using a glass curtain wall, which will make your office more beautiful and attractive.
Campsite Toilet And Shower Blocks
As the supporting facility, Campsite Toilet and Shower Blocks are also necessary.
We can reasonably design and arrange toilets and shower units based on the number of people on site.
For the sanitary system, we also can supply these to You if you need them.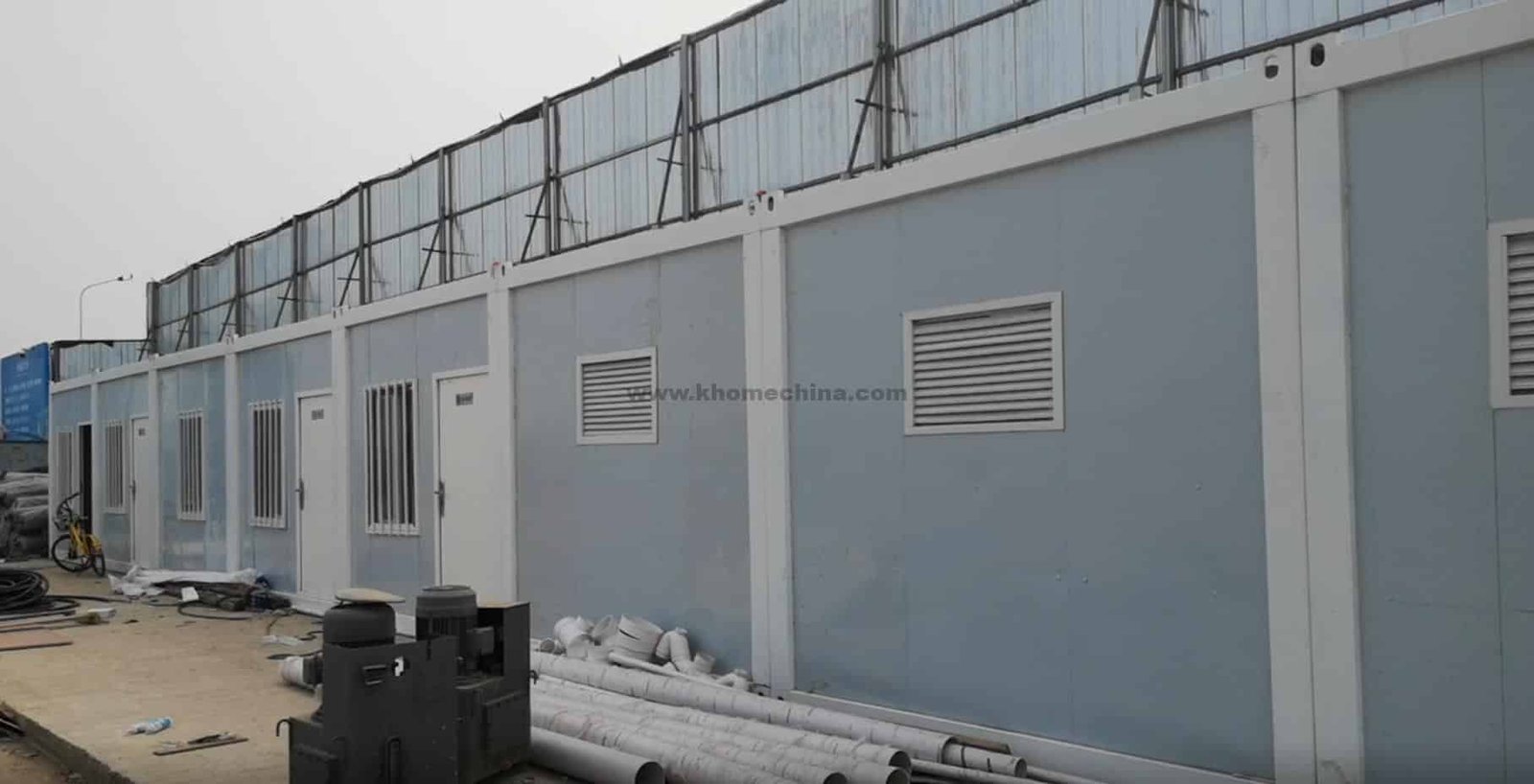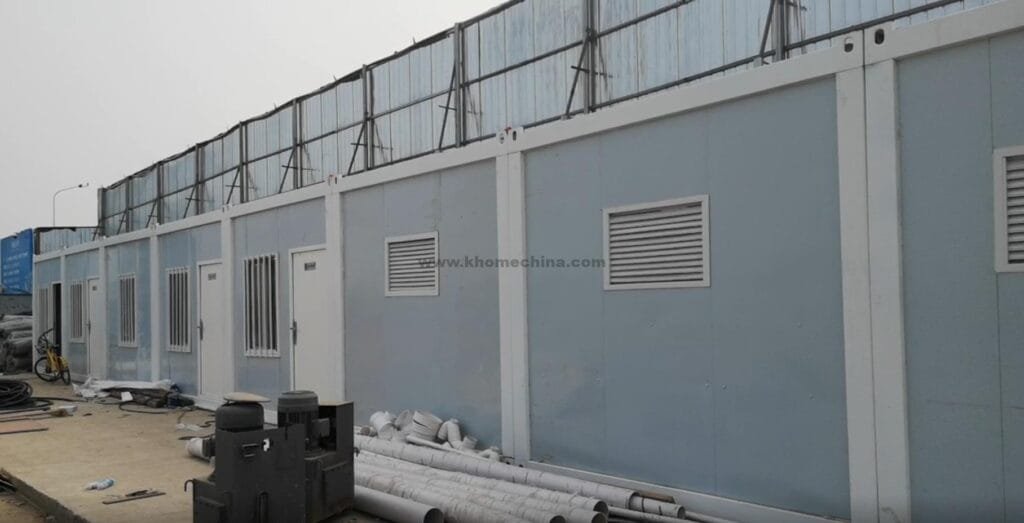 Container house Libya for Sale
The container house material does not cause damage to the environment and the human body, so they are environmentally friendly. Considering a long-term construction project, using container houses on the construction site is also very advantageous in ecology.
The container house is soundproof and insulated. K-HOME adopts the latest technology production system, the wall is a 50mm sandwich panel, and for the roof, there is 50mm thick glass wool insulation material. They have high heat insulation and sound insulation performance.
After the production of these container houses, they will be transported in bulk packages throughout the world, and our overseas installation team will guide you to installation.
Do the Container Houses Have Quality Warranted? How Long Time for the Container House Quality Warranted in Libya?
K-HOME will supply one-year quality warranted for the main steel structure and sandwich panels for customers. They have no worries if they find materials damaged or broken when they get the materials.
A professional team will support you!
Recent Blogs