Drilling Camps Project in Nigeria
Product: Container Camp Construction
Manufactured by: K-home
Purpose of Use: Man Camp Housing Units
Quantity: 40 Units
Capacity:100 People
Time: 2019
Location:Nigeria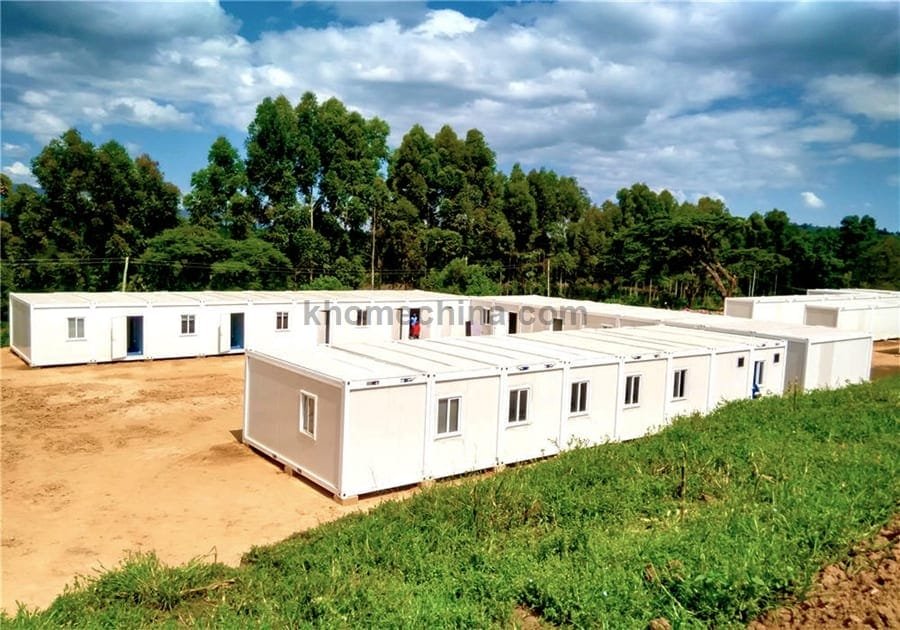 Design:
In the beginning, the client gives us their specification: Drilling Camps should include a meeting room, worker camp, and public toilet, if has a Terrance will better. Our engineer team takes every idea into consideration and customized one design based on the above, the client is satisfied with that.
Urgent lead time
Due to the urgent and short lead time, we arrange a meeting with every department to cooperate properly. We are keen on taking safety as the first important, so we ask more workers to control the manufacturing process, and after 5 days and nights of hard work, 40 units are finished.
Installation
As we know, the only criterion that can prove a company is good or bad is after-sales service, K-Home is a trusted company before client picks up cargo from their seaport, we ready all installation documents for their clarity in advance, though there is time differences between China and Nigeria, our engineer and sales manager supply 24 hours remote guide. The client give much good feedback for our solution and service, and they were eager to cooperate with us again.
Photo Gallery >>