Galvanized Steel Buildings in Duce, Nigeria
Product: Steel Structure Warehouse
Manufactured by: K-home
Purpose of Use: Warehouse
Area: 900 ㎡
Time: 2021
Location: Nigeria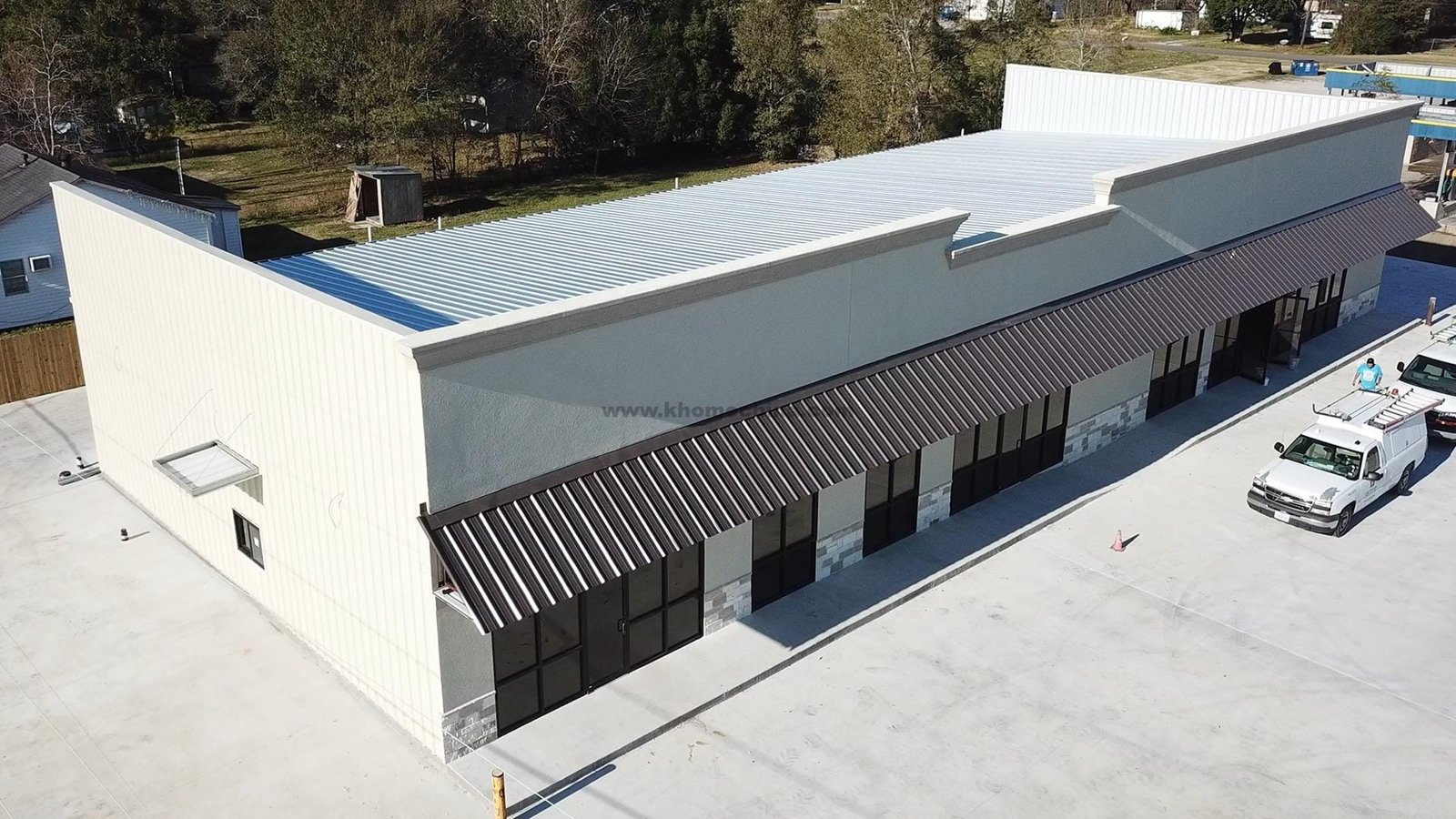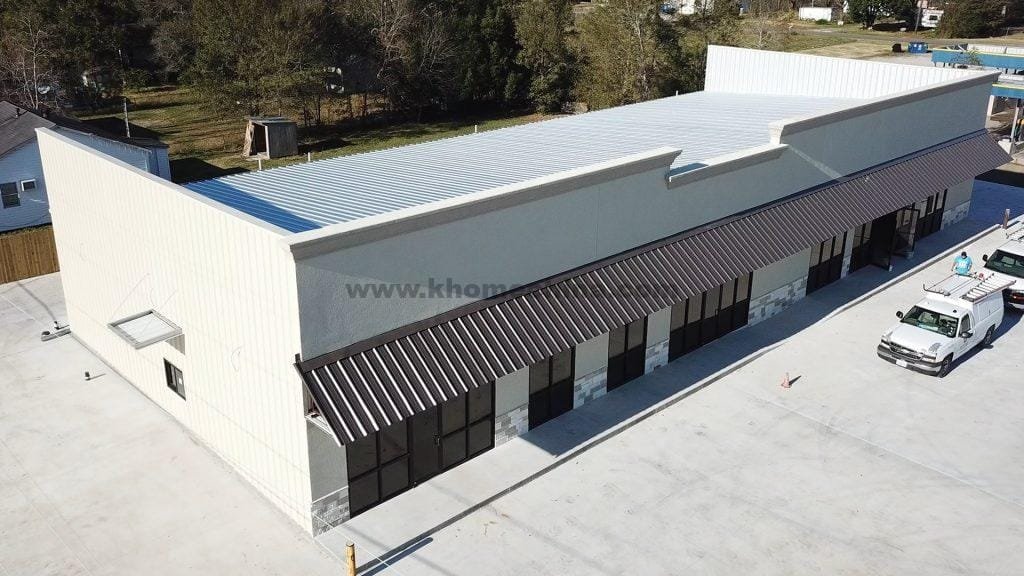 Galvanized Steel Buildings in Duce, Nigeria
K-home designed and manufactured 2 galvanized steel buildings for the Nigeria client. The size of each galvanized steel building is 9m x 50m, and the roof and wall panels are made of 0.4mm color steel plate.
According to the importance of the building structure, load characteristics, structural form, stress state, connection method, steel thickness, working environment, and other factors, the low-alloy high-strength Q235B steel material is selected. It can not only ensure the bearing capacity of the load-bearing structure but also prevent brittle failure under certain conditions. All steel components are hot-dip galvanized for excellent corrosion resistance and anti-rust.
The span of General Steel Buildings generally follows the common practice of general building modulus (multiples of 3m, that is, 18m, 21m as you said), but if there is a special need, it is also possible to set it to a non-modulus size. Such two galvanized steel buildings are no pillars inside, so the interior space is very large.
Photo Gallery >>
Description of Galvanized Steel Buildings in Nigeria
At present, the construction of PEB galvanized steel buildings on the market is mainly based on the construction of color steel plates and sandwich panels. They are used as the enclosure material, and the standard module series is used to implement the space combination. The components are connected by screws when they are deemed appropriate. The new concept It is an environmentally friendly and economical movable galvanized steel building, and the prefabricated steel structure building has the comprehensive advantages of a lightweight, factory production, quick installation, short construction period, good seismic performance, fast investment recovery, and less environmental pollution to residents, which is comparable to traditional reinforced concrete structures. The advantages of galvanized steel structure buildings are all-round.
Steel structure buildings are widely used, mainly used in large-span industrial workshops, warehouses, cold storage, high-rise buildings, stadiums, offices, garages.
The Advantage of Galvanized Steel Buildings in Nigeria
Low overall cost: The stable supply of steel causes little price fluctuation, and the wall using a thin-walled light steel structure can maintain an excellent plane, which also means that the wall will not rebound, shrink and crack when nailed.
Clean and environmentally friendly, no harmful substances are produced. The light steel structure house is a construction method in which the steel frame replaces the wooden frame of the traditional wooden house. The material used is 100% steel, and the parts are connected by screws and nails, without any welding and adhesives.
Fast construction: The steel structure is easy to manufacture, easy to use in industrial production and the construction and installation period is short. The steel structure is composed of various profiles and is easy to manufacture.
Good safety performance: Although the bulk density of the steel structure is large, its strength is much higher than that of other building materials. Therefore, when the load and conditions are the same, the steel structure is lighter than other structures, which is convenient for transportation transportation. Installed and can span larger spans.
Galvanized Steel Buildings Components
Prefabricated steel structural components mainly include galvanized steel roof truss, galvanized steel grid, galvanized steel bracket, galvanized steel truss, galvanized steel column, galvanized steel beam, galvanized steel floor, galvanized steel support, galvanized steel wall frame, galvanized steel purlin, galvanized steel platform, galvanized steel ladder, galvanized steel railing, galvanized sporadic steel structure and so on.
Projects Show