Mine Site Accommodation for Workforce
Product: Container Camp Construction
Manufactured by: K-home
Purpose of Use: Temporary Workforce Housing
Quantity: 66 Units
Capacity: 260 Workers
Location: GCC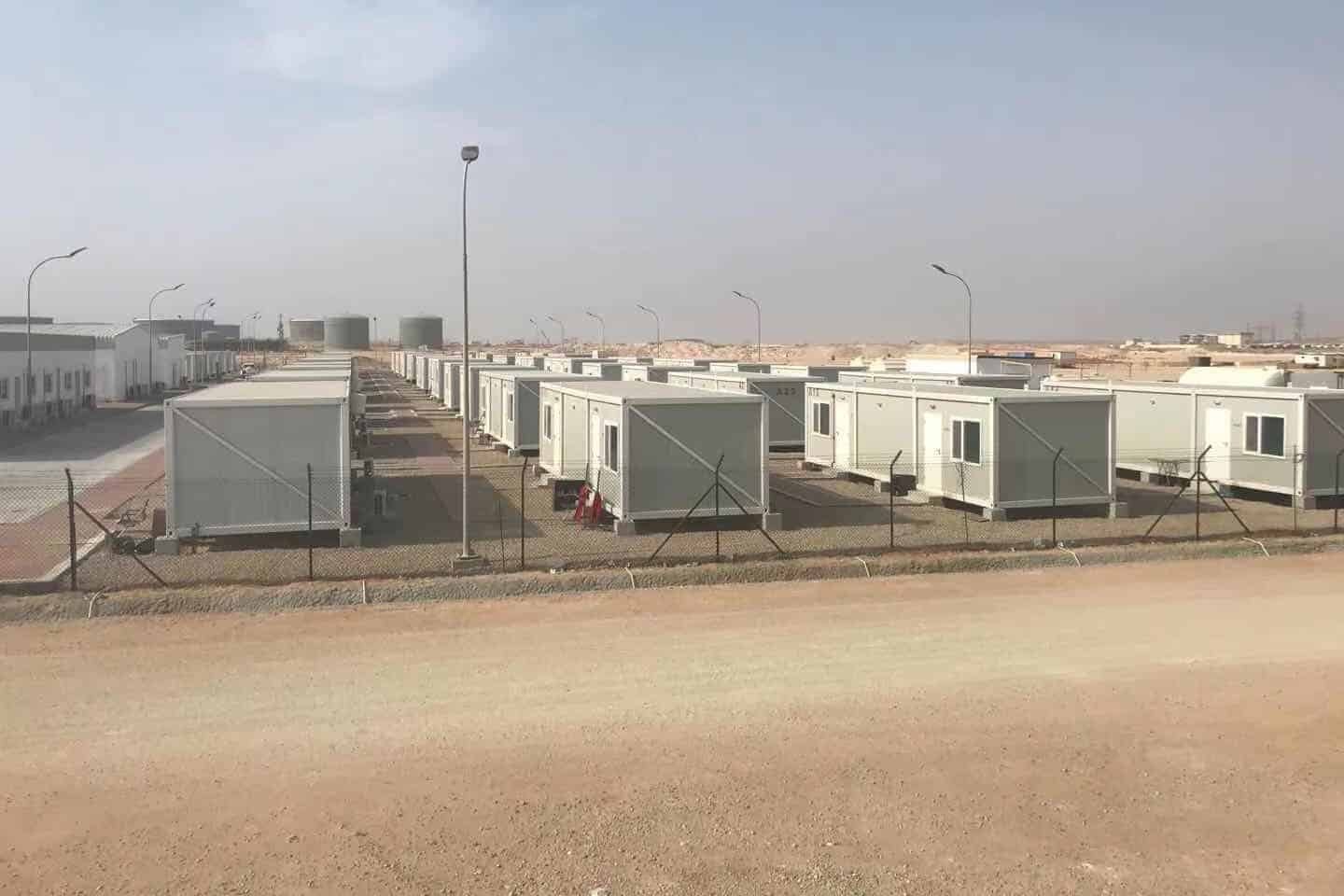 This Mine Site Accommodation is located in the GCC country, used for mine site workforce accommodation, and can accommodate 260 workers. Due to the frequent site location change, we suggest an independent container unit for easier transport in the future.
Challenges
Time limit-This project need to be ready to use within 3 months.
Client doesn't have experience on design or assemble the container house.
This project only use 2 years, after that they will shift to another location.
Their budget is limit.
Solutions
Due to frequently change site location, we firstly recommend portable container house, and all the dorms in independent unit, this way will helps further portable easier.
Single unit will be easier to make assemble. All units assemble in same way, just the first unit need time to train all staff, the rest is in same way, and only hand hold tools is enough.
The long life span of the man camp housing, it can be used for at least 10 years or more, so they could transport it to next project, this is 1 time invest, long-term return.
Outcome
This Temporary Workforce Housing completed in advance and within budget, helps this project could start as scheduled.
When they assemble our modular house, they told each item is very heavy, it must be very durable, the facts told them, it is more comfortable and more durable as they thought.
Besides the worker dormitory, it is also used for guardhouse, office, toilet room, canteen, kitchen, etc on our following cooperation.
Photo Gallery >>