Portable office cabins
K-HOME has a full range of office cabins that are perfect for home, industrial, commercial, or any other type of temporary office space. These portable office cabins create an extremely cost-effective workspace, they do not require permanent foundations and can be moved to any area at any time.
There are three different kinds of office cabin units for you to choose from: Portable Office Cabins, Flat Pack Office Cabins, and Folding Office Cabins. These office cabins can be assembled quickly and easily disassembled if your project needs to move or these container office cabins are no longer required.
In the following, I will compare these three types of office cabins in detail, so that you can choose a suitable office cabin solution. You can also contact us anytime to get a detailed quotation and plan for free.
portable office cabins
K-HOME offers new portable office cabins, also known as prefabricated office cabins. All components are modularly produced at the factory, it is very easy and quick to assemble by bolts after you receive the goods. Since all parts are distributed, each shipping container can fit into more prefabricated office cabins to save a portion of shipping costs. Such portable office cabin products can be easily transported even on sites with obstacles or limited construction conditions.
K-HOME's portable office cabin can provide a safe and comfortable working environment. Available either as a one-person office cabin or as a connected portable complex, it can meet a variety of requirements. Prefabricated office cabins are delivered and installed much faster than permanent structures and can be used immediately without any renovations. All the amenities and technology you would expect from a permanent building are available from the K-HOME portable cabin, including toilets, meeting rooms, kitchen, and reception areas. Whatever you need, K-HOME has you covered.
Portable Office Cabins For Sale
Portable Office Cabin Ideas
Portable Office Cabin Detail
The standard size of The K-HOME Portable container house is 3x6M, of course, we can also provide 2.4x6M or other sizes. Materials and patterns such as walls and floors can also be customized. As with all of our K-HOME buildings, the design can be changed according to your requirements. The following only takes the 3x6M portable office container as an example. Please contact us for more details.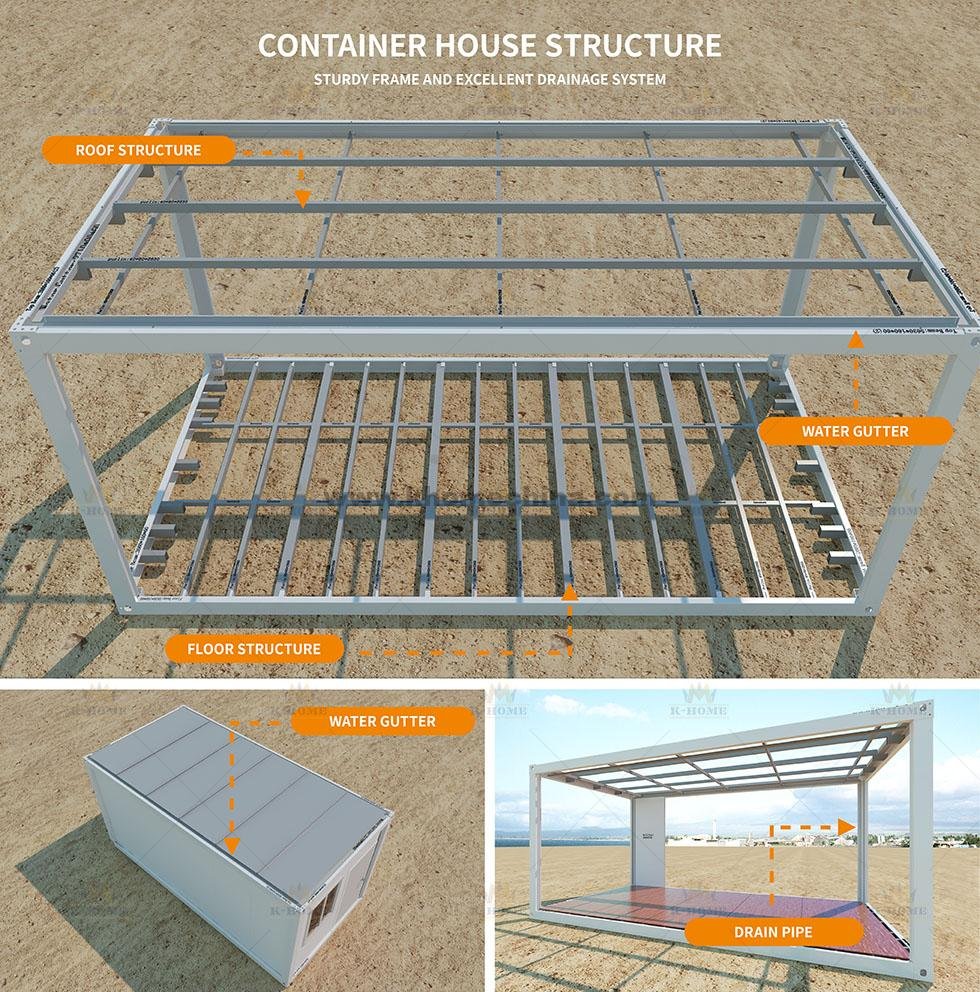 Portable Office Cabins Installation Video On Youtube
Welcome to subscribe to our YouTube channel, we will update some project videos regularly.
K-HOME portable office cabin manufacturer
Related Product