The construction of prefabricated or modular houses has gained new development in the prosperous green building market. Some people may think that prefabricated homes or modular buildings are cold, but we will introduce you to this new type of green prefabricated house: wholesale container house, which is actually very beautiful and comfortable, and most importantly, it is easy to move.
wholesale container house are often associated with modern design. The typical characteristics of modern design are: simple lines, firm shapes, natural use of materials, and little decoration. Modular building introduces modern design into the mainstream market because it can often significantly reduce construction and design costs compared to similar custom houses. Recently, there has been a wider selection of prefabricated mobile homes, especially some of them that use "green" construction principles. Today we are going to introduce container prefabricated houses.
The basic principle of the prefabricated mobile house is that the profiles or modules of the house are constructed in a controlled factory environment, and then transported to the construction site, then assembled and installed, and placed on the foundation. According to the complexity of the house, the designer can use one or more prefabricated modules to combine anywhere.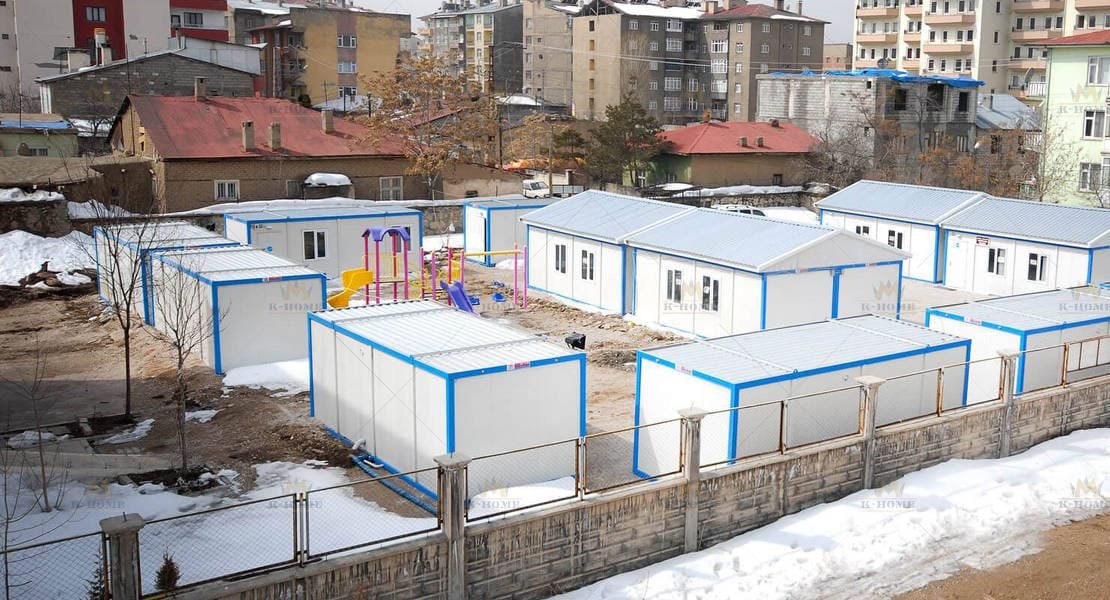 The wholesale container house is convenient and quick to install, can be cut at will, and saves the construction period. The surface material and insulation material of the sandwich panel of K-HOME wholesale container house is rock wool, which is a non-combustible material, which can fully meet the requirements of fire protection regulations for mobile houses. wholesale container house have the advantages of light weight, high strength, thermal insulation, beauty and durability, and clean construction. They are widely used in container office buildings, container dormitories, container schools, container warehouses, container shops, container toilets, container kiosks, container door guards, Temporary container houses for temporary clinics, outdoor operations, etc.