Ethiopia Poultry Farm Shed for Laying Hens
Product: Agricultural Steel Buildings
Manufactured by: K-home
Purpose of Use: Laying Hens Farm
Area: 858㎡
Time: 2019
Location: Ethiopia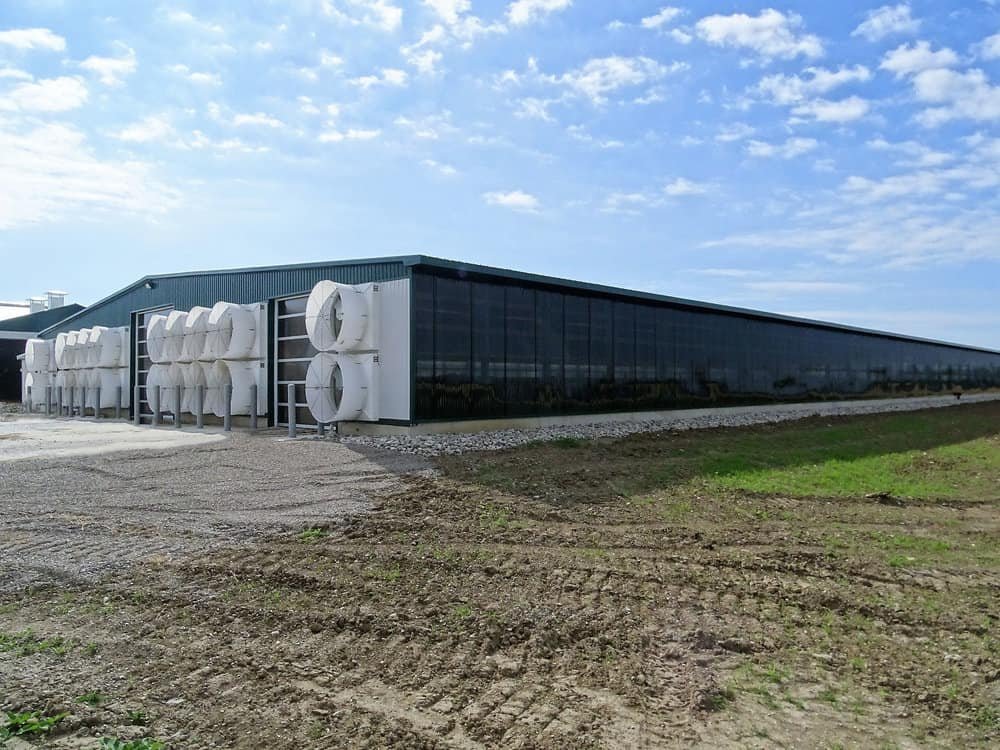 Poultry House for Laying Hens Farm in Ethiopia
This clients in Ethiopia want to start his business by investing in a laying hens farm, he does a lot of search about this business in this country for a long time, and want to try, this is a new challenge for him, all things need to start from the early beginning. As professional Metal Building Manufacturers, it's our challenge also to guide him and make a professional solution for him.
Challenges
Clients have a limited budget because he is a beginner to do business.
He needs this building to be done in a very short time because once makes the payment, wants to see the final project ASAP, he doesn't have time to waste.
And he doesn't have any experience in building this Poultry Farm Shed, only provided the land size limit to us.
Solutions
Firstly we have discussed the design code, and they can accept China's design code. So based on his budget for whole projects and his land size, we estimate the biggest size that he can make of this Poultry Farming Building.
He agreed with our plan and then based on the local environmental situation, and this is not a very complex building, so our professional team makes a plan for him in 2 days. He is new in this field, but we explain to him, what material is most cost-effective for him, from the price situation, and suitable situation, all need to consider.
Outcome
Ethiopia clients are quite satisfied with our act, our solution, and admire our professionalism and patience. We have helped him to make this project to be done within 3 months, this is also thanks for mutual trust also, as an export business, our client's trust, and support also could determine how could we do next.
He will expand his business soon and will come back to us again, and also recommend his friends who need Pre Engineered building to us.
Why Choose Us?
K-home steel structure has rich experience by providing prefabricated houses for over 10 years to over 20 countries. For a long time, we have always adhered to the most suitable plan for the customer, the most cost-effective solution to them, and every component we have to be more thoughtful than our client, to ensure that they can use satisfactory products.
Photo Gallery >>